Grand News
GRAND PLASTIC SURGERY
Grand Plastic Surgery, Conversion to emergency work to the most new confirmed COVID-19 cases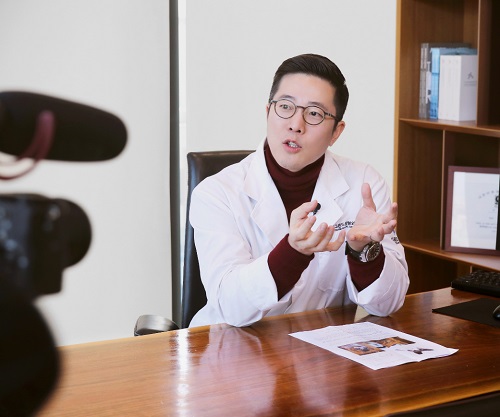 Since last Friday, the number of new COVID-19 confirmed has increased sharply, recording 1,000 confirmed cases for two consecutive days on December 15-16. In Seoul, the number of new confirmed cases was 423, the largest ever.
As collective infections and daily infections continue as the cause of a series of new confirmed cases, individuals have to stop all private external activities altogether. Furthermore, everyone must keep in mind that we must follow the COVID-19 precautions so that we can protect not only my health but also the health of my family and people around me, and we must not forget the habit of the next precaution.
▲ Wash your hands thoroughly for more than 30 seconds with soap on the back of your hands and under your fingernails ▲ Cover your mouth with clothes when you cough ▲ Always wear a mask when you have respiratory symptoms such as coughing ▲ Notification of overseas travel when visiting medical institutions. In addition, if an infectious disease is suspected, consult with the local 120 call center and 1339 call center and apply for medical treatment.
CEO Rhee Sewhan, M.D , head of Grand Plastic Surgery, said, "Before the end of the year, we should keep in mind that the best prevention method is to practice social distance through going out and refraining from various gatherings. Grand Plastic Surgery is on a quarantine alert to protect the health and safety of its customers, and we are doing our best to prevent COVID-19 through health checks by medical staff and all employees."
---
No
Title
50

Some South Koreans prepare for post-pandemic days with a facelift

2021-04-25

49

Grand Plastic Surgery, Increased Lifting Patients due to COVID-19as...

2021-01-22

48

Grand Plastic Surgery, If You Have Lost Skin Elasticity Due to Masks?

2021-01-21

47

Grand Plastic Surgery, How to Manage the 'Sudden' Weight Gain Due t...

2021-01-14

46

Since last Friday, the number of new COVID-19 confirmed has increas...

2020-12-18

45

Grand Plastic Surgery, Conversion to emergency work to the most new...

2020-12-17

44

Grand Plastic Surgery, COVID-19 emergency response by strengthening...

2020-11-30

43

Grand Plastic Surgery, 'COVID-19 has Different Symptoms from a Cold...

2020-11-30

42

Grand Plastic Surgery, Thorough Personal Prevention in Covid-19 Crisis

2020-11-27

41

Grand Plastic Surgery responds to the spread of covid019

2020-11-25

40

Grand Plastic Surgery will overcome the biggest crisis in Covid-19

2020-11-24

39

Grand Plastic Surgery strengthens quarantine management due to incr...

2020-11-10

38

Grand Plastic Surgery, special quarantine management 5 stages of co...

2020-11-09

37

Grand Plastic Surgery must keep safety with personal quarantine rul...

2020-11-03

36

Grand Plastic Surgery strengthens covid-19 quarantine management af...

2020-11-03

35

Grand Plastic Surgery implements work-rotation due to the prolonged...

2020-10-30

34

Grand Plastic Surgery, ensuring the cleanliness and hygiene of the ...

2020-10-16

33

Grand Plastic Surgery strengthens the preventive measures of COVID-19.

2020-10-16

32

Grand Plastic Surgery, protecting the patients from COVID-19 throug...

2020-10-13

31

Grand Plastic Surgery maintains 'patient distancing' despite the al...

2020-10-13