Home
Other
Hair Transplantation
GRAND PLASTIC SURGERY
Hair
Transpla
-


ntation

Non-incision Hair Transplantation(FUE)
Incision Hair Transplantation(FUT)
High level of satisfaction in
design & survival rate
What makes Grand Hair Transplantation so special?
01
Technology to minimize
the scar by
delicate incision and suture
The scar is minimized through delicate incision and suturing techniques.
02
Double protection of
follicular cells through
preservation liquid
Follicular cells and follicles are maintained in a healthy condition using preservation liquid.
03
Accurate Hair Transplantation
with delicate techniques.
The survival rate is high since healthy follicles are extracted and grafted rapidly and precisely.
04
Hairline is designed by
three-dimensional
facial analysis
Balanced Hair transplantation is performed considering the shape of the head, direction of the hair, angle and depth.
Technique of reducing the scalp damage through Non-incisional Hair Transplantation
Non-incision Hair Transplantation(FUE)
Surgery duration3 – 4 hours

Types of anesthesiaIV Sedation

HospitalizationSame-Day Discharge
Non-incision hair transplantation is a procedure that leaves no scarring on the scalp and reduces damage on the follicles by extracting the follicles without any incision using either auto-direct machine or manual punch.
How the follicles are extracted in
Non-incision Hair Transplantation
The follicles are harvested without any damage by auto-direct machine.
STEP 01

Without any incision on the scalp follicles are extracted one by one using auto-direct machine.

STEP 02

The follicles are harvested delicately to avoid any follicle damage.
The process of Hair Transplantation
STEP 01

Slit is made for
follicle insertion.

STEP 02

Follicle is inserted into a narrow implanter that is suitable for high density transplant.

STEP 03

Extracted follicles are grafted densely.
Non-incision Hair transplantation is suitable for those
Who have to return to daily life as soon as possible
Who are sensitive to pain
head who are worried about the scar and cannot shave the head
Who cannot revisit the hospital for stitches removal
Effective procedure even for people who have ongoing hair loss
Incision Hair Transplantation(FUT)
Surgery duration3 – 4 hours

Types of anesthesiaSedative anestheia

HospitalizationSame-Day Discharge
Incision Hair Transplantation is a procedure of taking a band shaped strip from the back of
the head and grafting the separated follicles delicately on the desired area.
At Grand, the donor site is rapidly harvested with techniques and skills that have been accumulated over a longtime
and survival rate is increased by reducing the time of air contact when follicles are separated.
How the follicles are harvested
The follicles are extracted and separated after removing wedge-shaped strip from back of the head.
STEP 01

Band shaped scalp and follicles are removed from back of the head and are sutured into a thin line.

STEP 02

The removed scalp is separated into pieces for follicle harvesting.

STEP 03

The follicles are separated carefully using microscope.
Process of No-touch Technique Hair Transplantation
STEP 01

Slit is made for
follicle insertion.

STEP 02

Follicle is inserted into a narrow implanter that is suitable for high density transplant.

STEP 03

Extracted follicles are grafted densely.
Scarless suture
04

Hair grows on top of the scar
If the surgeon locates the suture line on the follicular cells while suturing the scalp where the donor strip was harvested,
hair can grow on top of the scar and the scar can be easily hidden with hair.
Incision Hair Transplantation is for those
who need mass transplantation due to alopecia areata or genetic hair loss
who have hair loss after burn or injury
who look older than their age due to hair loss
Who has severe hair loss and needs hair transplant on a large portion
Core technology of
Grand Hair Transplantation
High density Hair
Transplantation

The level of normal hair density is possible to achieve.

Healthy follicles
are grafted

Follicles are firmly fixed by making narrow holes with the implanter and grafting healthy follicles.

Increased survival rate
with slit method

High survival rate is shown as slit method does not require trimming the follicle tissues.

Non-incision method
can be chosen

Non-incision method that does not leave any scarring can be chosen.

Natural and voluminous hair
with 3D design

Natural and voluminous Hair Transplantation is performed though three-dimensional analysis and design.
Completed system with the latest
medical equipments
GRAND offers the most
advanced techniques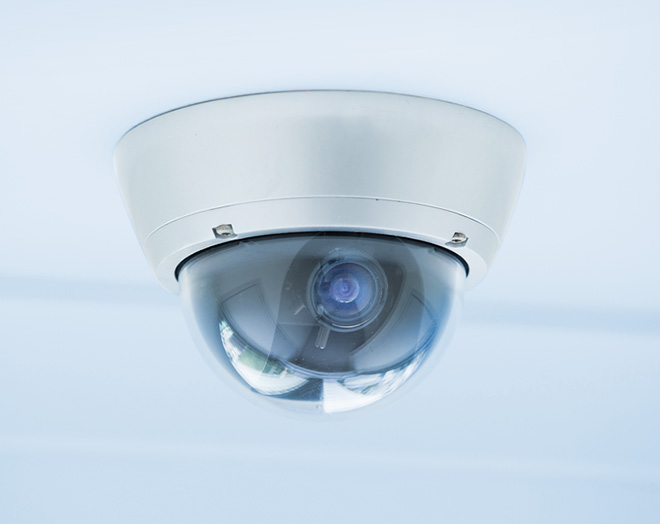 CCTV Observation
System
The guardians who have agreed in advance can observe the entire operation process in real time at CCTV observation room.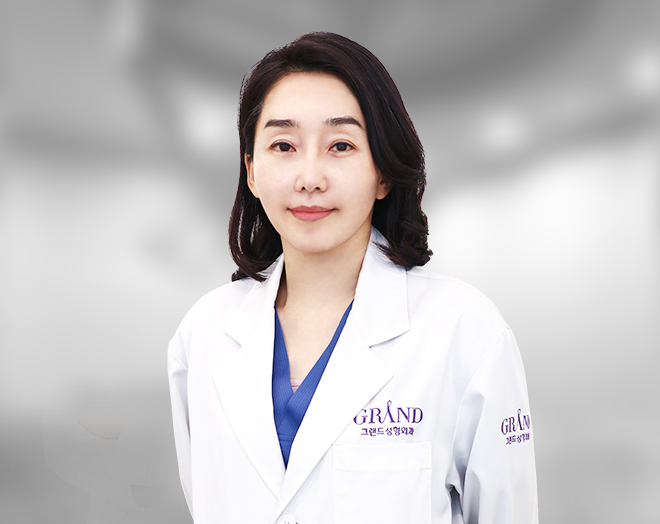 Stationed
Anesthesiologists
Anesthesiologists who were former university professor is present during the surgery and real-time monitoring system is equipped to check all possible situation during general anesthesia.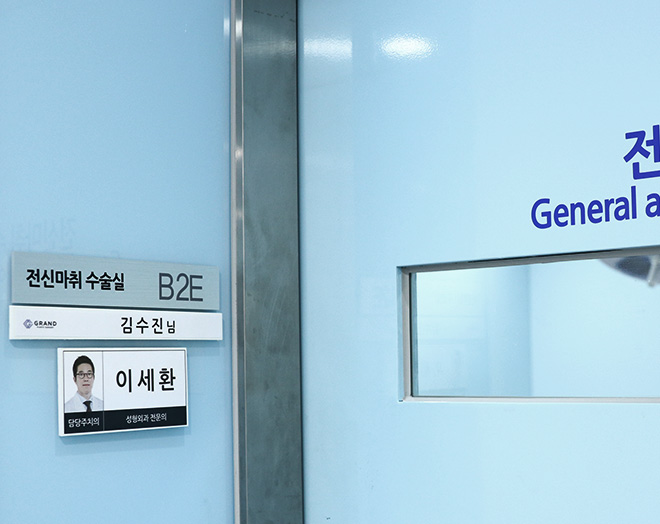 Surgery real-name
system
All the medical staffs at Grand Plastic Surgery are conscientious. Patient's surgeon will be in charge of the entire process from consultation to surgery and post-operative care to prevent damage from ghost surgery and substitute surgeon.
Emergency system fully
equipped
Grand Plastic Surgery operating rooms are fully equipped with a University hospital-level safety system, including a cardiac defibrillator for emergencies, an emergency kit, and a UPS self-generating power system in case of a power outage.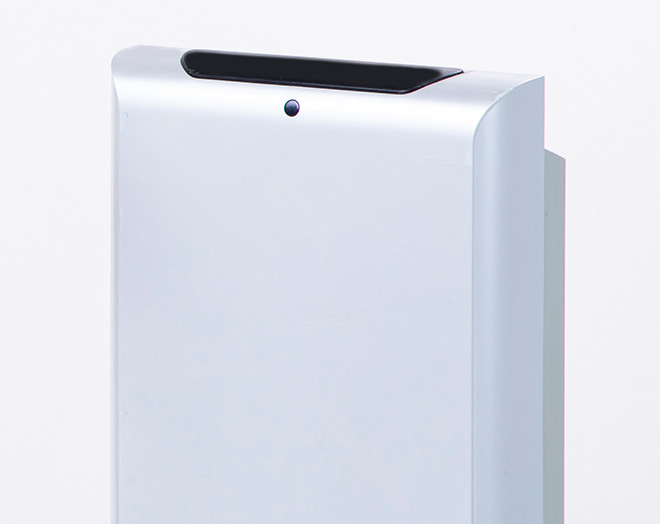 Air circulator
installed
Air circulator that can supply clean air, elimination of dust and germs, is fully equipped in OR to prevent infection.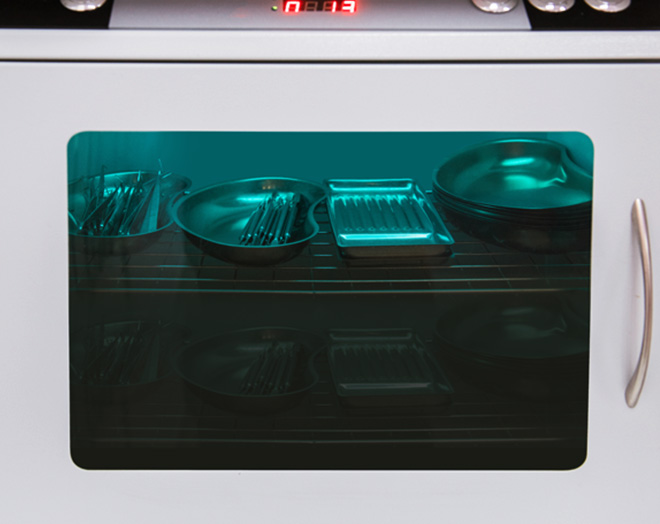 Management of
medical tools
All medical tools that can be easily contaminated are thoroughly sanitized and sterilized for prevention of infection.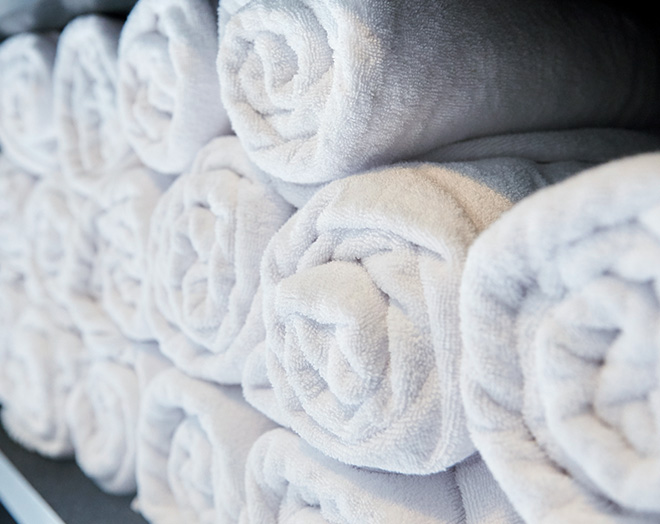 Management of
laundry
Professional laundry services are used for patient gowns, scrubs, OP drapes, etc. to aim the sanitized laundry through strict monitoring of infection or inflammation.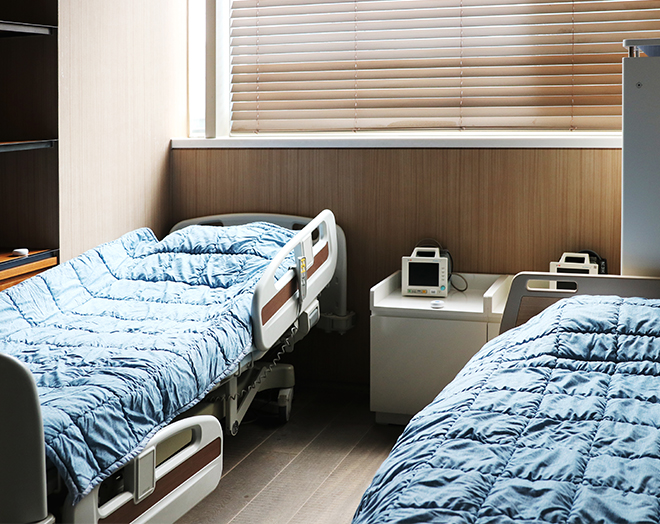 Management of
inpatient rooms
Comfortable inpatient rooms are available to ease the whole surgery process of foreign patients. Professional, detailed care services are offered during their stay.
Collaboration of specialists in various fields for professional, high-quality customized solution for each patient
Grand Plastic Surgery has a systematic care system consisted of various specialists such as plastic surgeon, dermatologist, oral & maxillofacial surgeon, and anesthesiologist.
Improvement in patient's appearance in most ideal, beautiful way is possible as 1:1 customized surgery is planed through detailed examination.
No. 1 in Plastic Surgery - Brand Award

2019 Medical Korea Awards
- Grand Prize in Plastic Surgery

No. 1 in Anti-Aging Plastic Surgery

Sponsored by Russian Ministry of Health
Healthy Life Forum: Towards 80+
Invited Speaker Speech Rhee Sewhan, M.D.

No. 1 in Anti-Aging Brand Awards

2018 KCAI (Korean Consumer Appraisal Index)
- Grand Prize in Anti-Aging Surgery

Giving & Sharing - Social Contribution Activity

Mongolian Red Cross Appreciation Plaque
Surgery and treatment volunteer for
disadvantaged group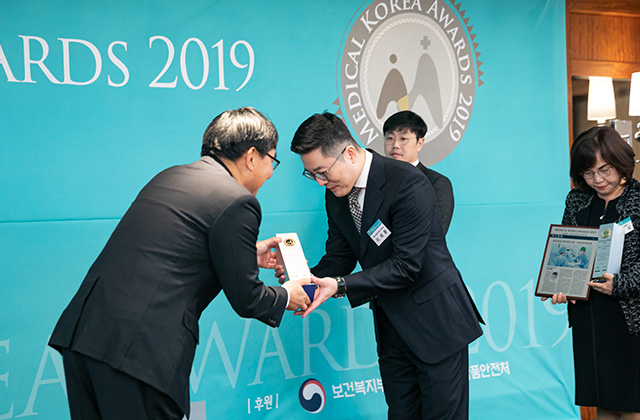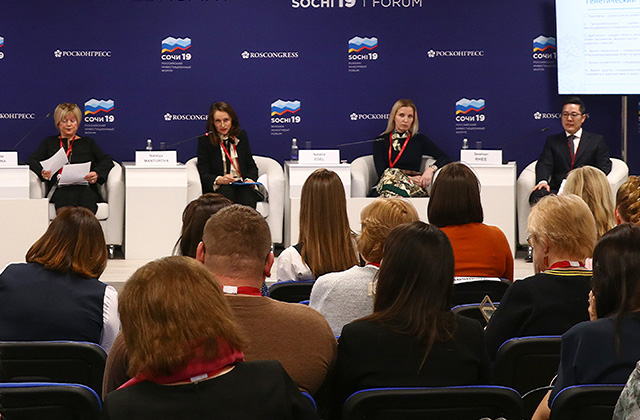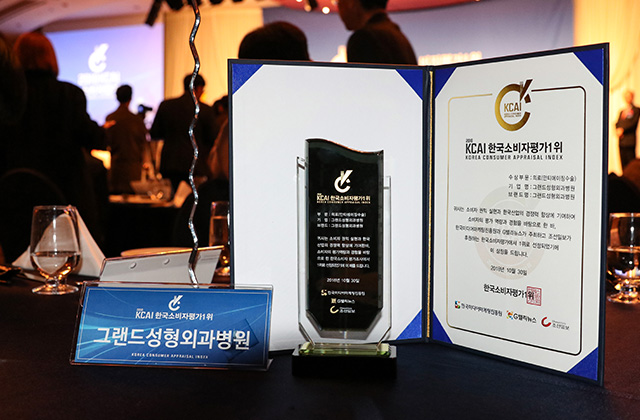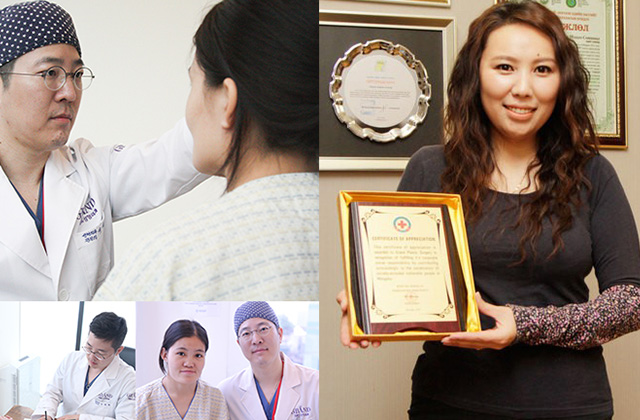 Grand Plastic Surgery
Special Service
for International Patients
1
Airport Transfer Service
Professional driver is assigned for patients from other countries to assist them from/to the airport to clinic.
Grand Plastic Surgery
Special Service
for International Patients
2
Hotel Reservation Service
We provide hotel reservation service for patient's comfort before and after surgery.
Grand Plastic Surgery
Special Service
for International Patients
3
24-hour Direct Consulting Service
24-hour direct consulting service is possible for patients residing outside of Korea. Consultation will be arranged to be at the time upon patient requests.
Grand Plastic Surgery
Special Service
for International Patients
4
1:1 Translator Service
Consultants in English, Chinese, Russian, Japanese, Mongolian, Vietnamese and Thai assist patients throughout the whole process of Consultation-Surgery-Recovery-Post-operative care-Discharge.
Grand Plastic Surgery
Special Service
for International Patients
5
Multilingual Website
We provide accurate information about plastic surgery by operating our website in multiple languages for international patients. Please request an online consultation for a prompt reply.
Please follow the instructions for
the best results of the surgery!
Before and after
surgery guide
1

On the day of surgery, it's recommended to dress comfortably and to bring a hat, sunglasses, glasses, scarves, etc.

2

If you are taking any medication, please tell your doctor in advance. You have to stop taking your medication from 7 to 10 days before the surgery. (Aspirin, painkillers, etc.)

3

If you have symptoms of cold and flu, high fever, severe phlegm or cough, it is recommended to postpone the surgery.

4

Please stop smoking and drinking three days before the surgery.

5

Please do not eat or drink anything from 6 hours before the operation.(Including candy, gum, beverage, coffee, water)

6

Driving immediately after surgery is dangerous, so please use public transportation or come with your guardian.

1

Make sure to relax for 24 hours after the surgery and avoid hard work.

2

Please avoid driving and complicated mechanical operation on the day of the surgery.

3

When you go to bed on the first night, place some high pillows to prevent swelling.

4

Make sure to take medication prescribed by the hospital to prevent severe pain.

5

On the day after the surgery, we will check the surgical area, dress the wound and teach you how to wash your hair.

6

You may wash your hair 2-3 days after surgery, but please do not rub the transplanted area too hard

7

Avoid heavy exercise such as lifting heavy objects for 5 days after surgery.

8

The scab that occurs in the area where the hair is transplanted should not be removed but left to fall on its own.

9

The actual results are shown from 6 to 12 months after the surgery.

Postoperative swelling and bruising may vary depending on the individual's constitution
CONSULTATION INQUIRIES
Our consultant will contact you shortly if you leave your inquiry here.