Home
Anti-Aging
Mini SubSMAS Face Lift
GRAND PLASTIC SURGERY
Mini SubSMAS Face
Lift
Lifting the sagging skin and muscles together for youthful appearance
Grand Mini SubSMAS Face Lift
01
Establishing customized plans by age groups based
on aging and sagginess of the skin
With abundant know-how, we analyze skin-aging and sagginess according to age group and establish the most suitable anti-aging plan.
02
Vertical lifting method,
semi-permanent anti-aging effect
Facial wrinkles and sagging skin is effectively improved by lifting up the sagging skin and fascia vertically.
03
Improve both wrinkles and V-line
with one procedure
Smooth V-line is completed by lifting up the wrinkled face and addressing sagging cheeks at the same time.
04
Invisible scars
Scar Minimization
technology
Scar is almost invisible as experienced specialist makes minimal incision on the area which is hardly noticeable.
Effect of looking over 10 years younger with minimal incision
Mini SubSMAS Face Lift
Surgery duration2 - 3 Hours

Types of anesthesiaGeneral Anesthesia

HospitalizationSame-Day Discharge
After the surgery
Mini SubSMAS Face Lift is an anti-aging procedure that lifts up the saggy skin and SMAS layer due to aging. Not only facial wrinkles, sagging skin, skin elasticity can be improved but also smooth V-line can be achieved with a single procedure.
STEP 01

The surgical area is directly designed by experienced plastic surgeon considering individual's golden ratio.

STEP 02

Skin, SMAS, fat layer is lifted thoroughly after making the incision along the hairline from the temple to sideburns and behind the ears.

STEP 03

After removing the excessive skin the surgical area is sutured delicately to minimize the scar.

STEP 04

The face looks over 10 years younger by overall improvement of facial sagging and wrinkles.
Can you look young just by pulling the skin?
Grand corrects both SMAS layer and retaining ligaments
Which is the fundamental cause of
the wrinkles and sagging skin.
Retaining ligaments that hold the skin
and fat throughout the face.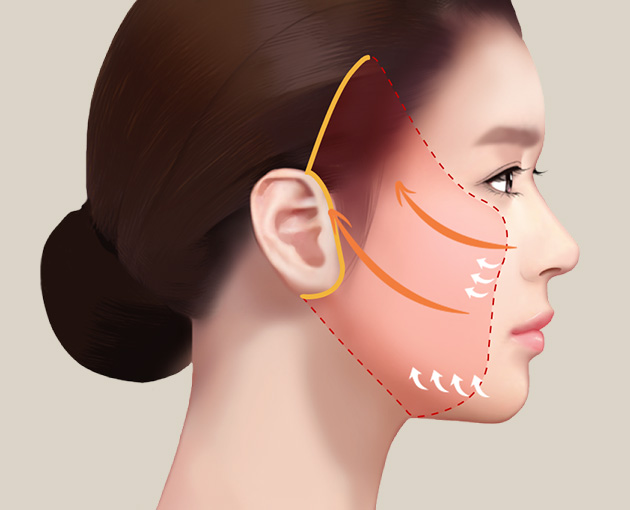 As a result of aging, the retaining ligament loosens and the skin and fat tend to droop causing nasolabial fold, wrinkles around the mouth, double chin which makes the face look older.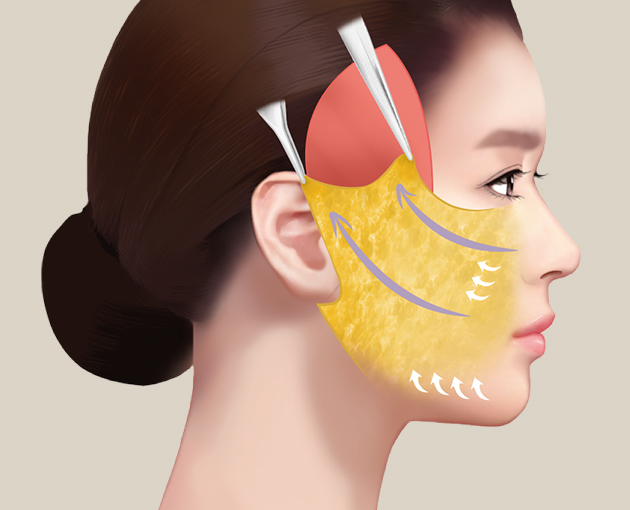 Face and neck wrinkles and skin sagging is resolved effectively as the skin, SMAS layer and retaining ligaments are lifted up at the same time
Define facial contours and youthful -looking face is completed by lifting up the loosen retaining ligaments, skin and subcutaneous fat.
Anti-aging effect can last for a long time as skin structure itself rejuvenate.
Grand Mini SubSMAS Face Lift Special Features
01

Facial sagging, wrinkles are improved with a single procedure

Facial sagging, deep wrinkles throughout the face can be improved with a single procedure.

02

As if you've got facial contouring surgery V-line is a bonus.

Smooth V-line can be achieved by tightening the sagging cheeks and double chin.

03

Long-lasting anti-aging effect

Semi-permanent anti-aging effect lasts by tightening and fixing the SMAS layer inside the aged skin.

04

Solution to the wrinkles not only for older people but also younger people

It's effective for younger people who are concern about the jaw line due to cheek sagging.

05

Custom anti-aging design

Designs considering individual's facial proportion, amount of wrinkles and skin sagginess.
Mini SubSMAS Face Lift is suitable for those
Who have severe facial wrinkles and skin sagging due to aging
Who are concern of glabella, nasolabial fold and loosen jaw line
Who want long-term and determinate anti-aging effect
Who cannot expect wrinkle improvement by injection method procedures
'Better Together'
Grand Anti-Aging Package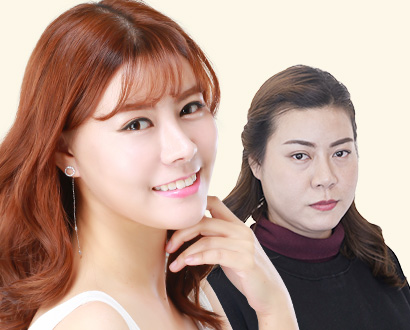 PACKAGE 02
Tired looking eyes due to the bulgy fat under the eyes
Completed system with the latest
medical equipments
GRAND offers the most
advanced techniques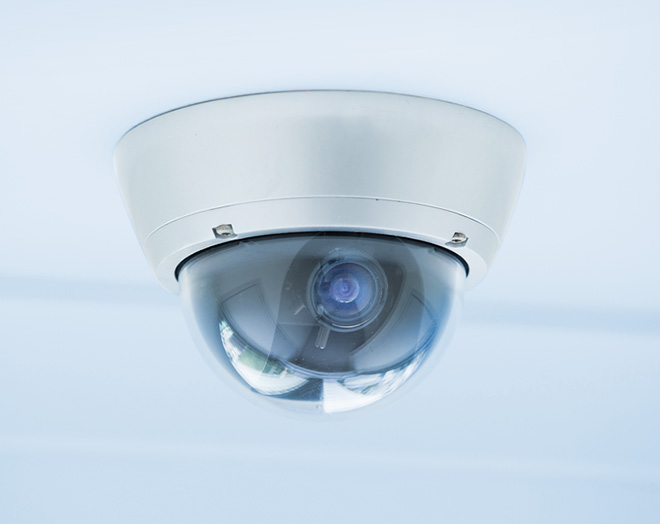 CCTV Observation
System
The guardians who have agreed in advance can observe the entire operation process in real time at CCTV observation room.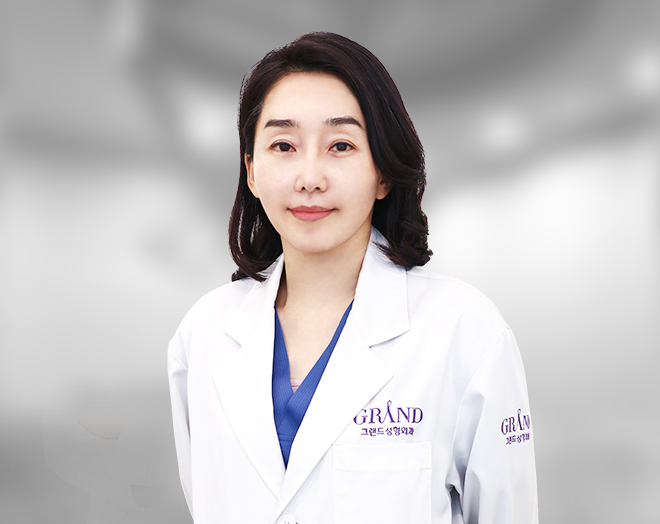 Stationed
Anesthesiologists
Anesthesiologists who were former university professor is present during the surgery and real-time monitoring system is equipped to check all possible situation during general anesthesia.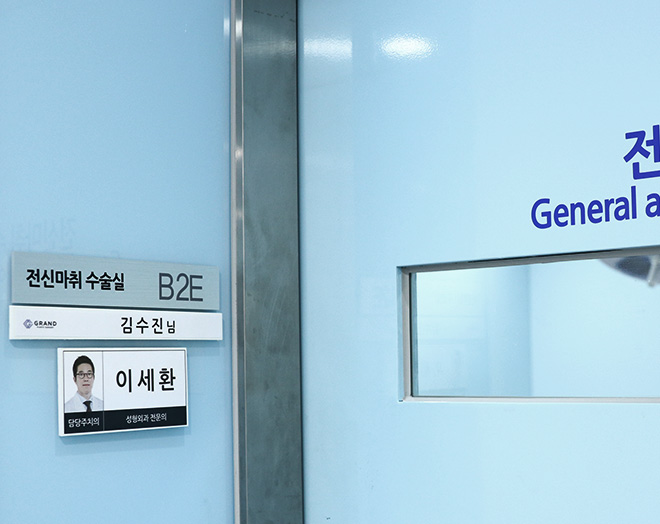 Surgery real-name
system
All the medical staffs at Grand Plastic Surgery are conscientious. Patient's surgeon will be in charge of the entire process from consultation to surgery and post-operative care to prevent damage from ghost surgery and substitute surgeon.
Emergency system fully
equipped
Grand Plastic Surgery operating rooms are fully equipped with a University hospital-level safety system, including a cardiac defibrillator for emergencies, an emergency kit, and a UPS self-generating power system in case of a power outage.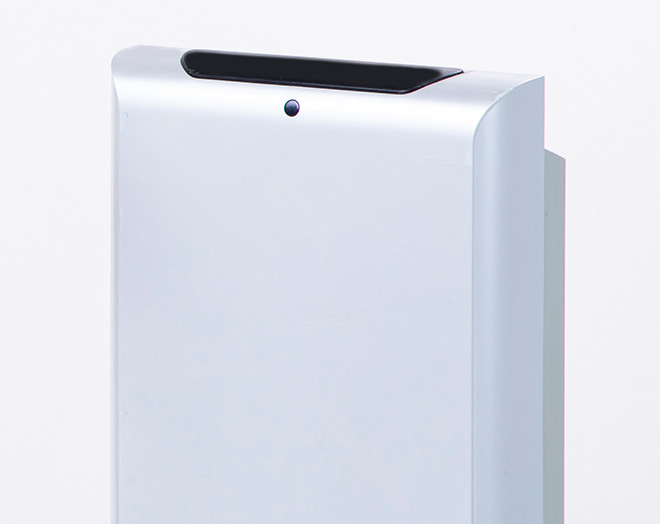 Air circulator
installed
Air circulator that can supply clean air, elimination of dust and germs, is fully equipped in OR to prevent infection.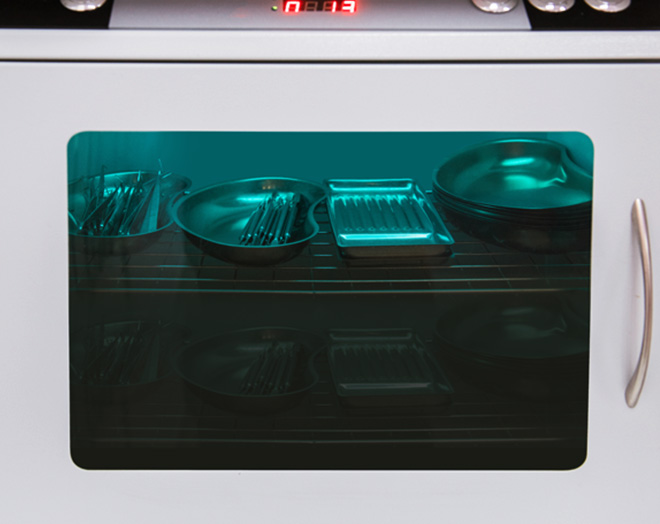 Management of
medical tools
All medical tools that can be easily contaminated are thoroughly sanitized and sterilized for prevention of infection.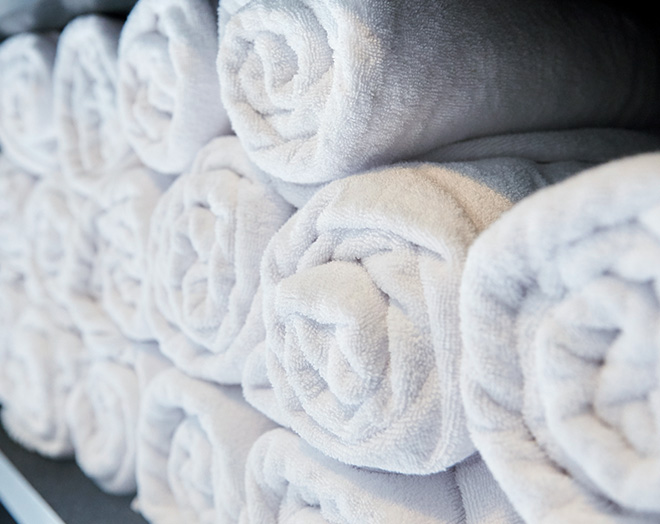 Management of
laundry
Professional laundry services are used for patient gowns, scrubs, OP drapes, etc. to aim the sanitized laundry through strict monitoring of infection or inflammation.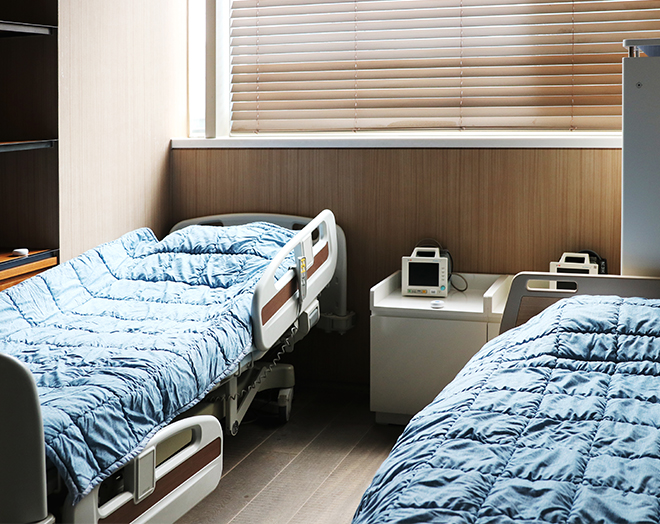 Management of
inpatient rooms
Comfortable inpatient rooms are available to ease the whole surgery process of foreign patients. Professional, detailed care services are offered during their stay.
Collaboration of specialists in various fields for professional, high-quality customized solution for each patient
Grand Plastic Surgery has a systematic care system consisted of various specialists such as plastic surgeon, dermatologist, oral & maxillofacial surgeon, and anesthesiologist.
Improvement in patient's appearance in most ideal, beautiful way is possible as 1:1 customized surgery is planed through detailed examination.
No. 1 in Plastic Surgery - Brand Award

2019 Medical Korea Awards
- Grand Prize in Plastic Surgery

No. 1 in Anti-Aging Plastic Surgery

Sponsored by Russian Ministry of Health
Healthy Life Forum: Towards 80+
Invited Speaker Speech Rhee Sewhan, M.D.

No. 1 in Anti-Aging Brand Awards

2018 KCAI (Korean Consumer Appraisal Index)
- Grand Prize in Anti-Aging Surgery

Giving & Sharing - Social Contribution Activity

Mongolian Red Cross Appreciation Plaque
Surgery and treatment volunteer for
disadvantaged group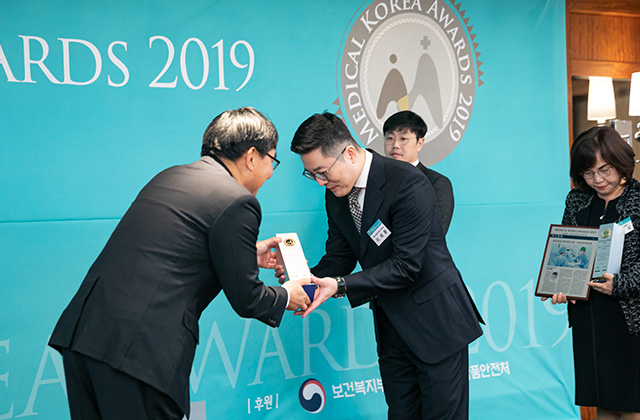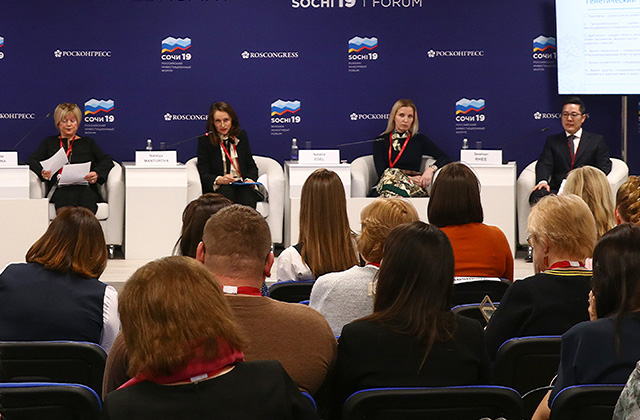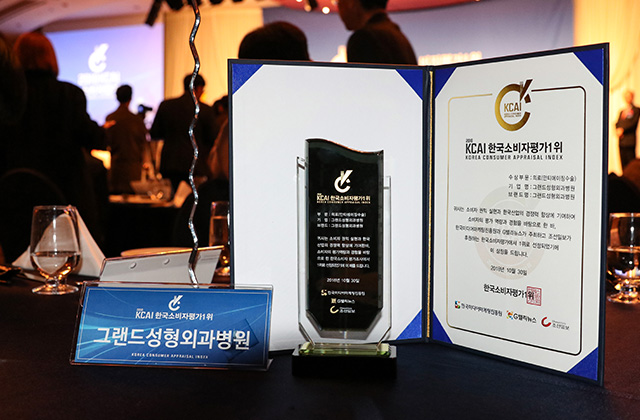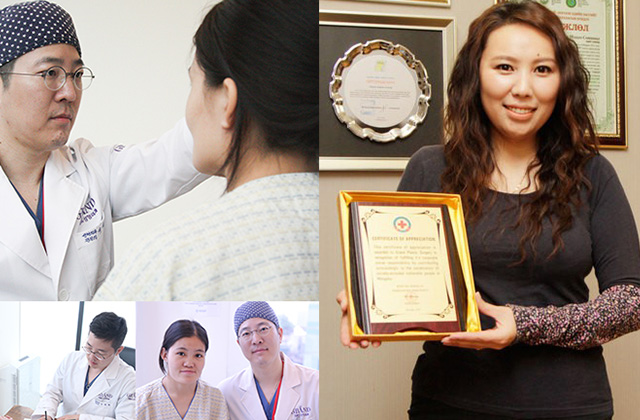 Grand Plastic Surgery
Special Service
for International Patients
1
Airport Transfer Service
Professional driver is assigned for patients from other countries to assist them from/to the airport to clinic.
Grand Plastic Surgery
Special Service
for International Patients
2
Hotel Reservation Service
We provide hotel reservation service for patient's comfort before and after surgery.
Grand Plastic Surgery
Special Service
for International Patients
3
24-hour Direct Consulting Service
24-hour direct consulting service is possible for patients residing outside of Korea. Consultation will be arranged to be at the time upon patient requests.
Grand Plastic Surgery
Special Service
for International Patients
4
1:1 Translator Service
Consultants in English, Chinese, Russian, Japanese, Mongolian, Vietnamese and Thai assist patients throughout the whole process of Consultation-Surgery-Recovery-Post-operative care-Discharge.
Grand Plastic Surgery
Special Service
for International Patients
5
Multilingual Website
We provide accurate information about plastic surgery by operating our website in multiple languages for international patients. Please request an online consultation for a prompt reply.
Please follow the instructions for
the best results of the surgery!
Before and after
surgery guide
1

On the day of surgery, it's recommended to dress comfortably and to bring a hat, sunglasses, glasses, scarves, etc.

2

If you are taking any medication, please tell your doctor in advance. You have to stop taking your medication from 7 to 10 days before the surgery. (Aspirin, painkillers, etc.)

3

If you have symptoms of cold and flu, high fever, severe phlegm or cough, it is recommended to postpone the surgery.

4

Please stop smoking and drinking three days before the surgery.

5

For smooth anesthesia process, please fast for 8 hours before the surgery. (Including candy, gum, and any kind of beverages)

6

Driving immediately after surgery is dangerous, so please use public transportation or come with your guardian.

7

If you take blood pressure medication, please take the medication with only a small amount of water at 7 a.m on the day of the surgery.

1

Enough rest and vitamin C intake after the surgery will promote collagen to regenerate for faster recovery.

2

Please avoid jogging, swimming, and acupunctural massage for up to six weeks after the surgery.

3

You need to sleep in the right position, not lying on sideways for four weeks after the surgery.

4

Do not bow your head or sleep on your face and use 2-3 fluffy pillows to elevate your head over 20-30 degrees higher than heart position – this helps with swelling and bruising minimization.

5

The swelling is at its maximum within 48 hours after the surgery. It's good to use an ice pack for the first 7 days and start using a hot pack after that period.

6

Smoking and drinking are prohibited for fast recovery. It can be done starting from 3 – 4 weeks after surgery but only in inevitable situation.

7

Please avoid using the sauna for about 4 weeks after the surgery.

Postoperative swelling and bruising may vary depending on the individual's constitution
CONSULTATION INQUIRIES
Our consultant will contact you shortly if you leave your inquiry here.