Home
Dermatology
Pores/Scar
GRAND PLASTIC SURGERY
Pores & Scar
Pore care
Acne scar care subcision
Intracell
Erbium YAG Laser
Cross/ Dot Peeling
Improve pores and scar care for smooth porcelain skin
Grand Pore & Scar Care Features
01
Optimized personalized treatment to
individual skin type
Experienced dermatologist accurately analyze your skin type Develop a treatment plan that works best for you.
02
Treatment program according to symptoms and
conditions of the patient
Depending on the severity and condition of a person's symptoms, various treatment programs like scars and pores therapy can be combined together.
03
Skin elasticity
improvement effect
Induces skin regeneration, improves pores and scars, skin elasticity and the final result is very impressive.
Deep Pores and Scar Improvement
Grand Pore & Scar Care
POINT 01

Widened pore tightening, improves skin elasticity

POINT 02

Acne and wound scar improvement
Wide pores skin trouble relief
Pore ​​Care
01

Excess sebum secretion

02

Skin Aging and reduced elasticity
In 20s, sebaceous gland activity is in action and the amount of sebum secretion can increase, causing the pores to get widen.
After 30s, pores may widen due to reduced elasticity due to skin aging.
Treatment Effect
Aquapeel
Collagen and elastic fiber regeneration effect
Effective for treating pores caused by aging
Intracell
Excessive sebum secretion and scar treatment
Effective against refractory acne
Smooth regeneration of depressed acne scars
Acne Scar Care
STEP 01

Check the condition of the depressed acne scar.

STEP 02

By stimulating the dermis, collagen on the scar promotes the production of elastin.

STEP 03

The scar is improved and smoother skin is achieved once new skin is regenerated on the old scar.
Dermal resection

Eliminate scars in the dermis
Essentially solved by cutting off the main fibrous tissue of the depressed scar.

Intracell

High frequency stimulation by inserting micro needle precisely at the desired depth
Promote collagen regeneration, skin remodeling

Eribum Yag Laser

Remodeling & resurfacing the epidermis and upper dermal layer of the scar through the peel
Excellent for improving scar and skin texture

Cross / Dot peeling

Administering TCA drugs to the scar area
Fresh skin from the dermis and excellent for deep scar improvement
Treating Acne and Acne Scars Simultaneously with
Intracell
Intracell penetrates into the desired depth and delivers professional high frequency waves through micro needles. It effectively treats acne, acne scarring, and pores by directly stimulating areas that need improvement.
STEP 01

Micro-needles formation.

STEP 02

Fractional high frequency injection.

STEP 03

Skin regenerated by collagen remodeling
Regenerative treatment to fill deep and narrow acne scars
Cross & Dot peeling
STEP 01

Application of TCA, a chemical that penetrates the submerged area to the dermis.

STEP 02

TCA stimulates fibrous cells in the dermis.

STEP 03

A scar that increases collagen and elastin synthesis and promotes skin regeneration.
02

Various scars
(Acne scars, surgical scars, Chicken pox, burn scars)

03

Wide pores improvement
Soft and delicate laser scar treatment
Erbium YAG Laser
This procedure involves cutting the area around the depressed scar using a laser to soften the boundary and induce skin regeneration in the desired area.
Therapeutic Effect
01

Wide pores improvement

02

Various scars (Acne scars, surgical scars, Chicken pox, burn scars)

03

Improve rough skin texture

04

Promotes skin regeneration
'Better Together'
Grand Skin Care Package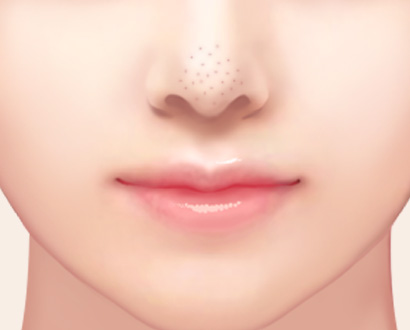 PACKAGE 01
Pore that has lost its elasticity and
Widened pores
Completed system with the latest
medical equipments
GRAND offers the most
advanced techniques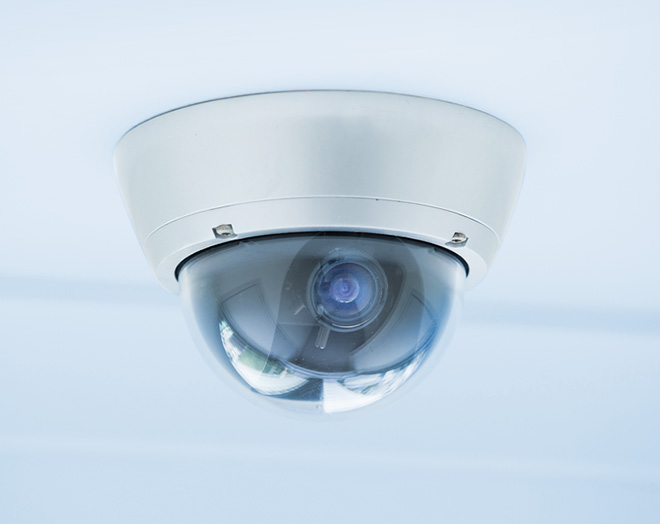 CCTV Observation
System
The guardians who have agreed in advance can observe the entire operation process in real time at CCTV observation room.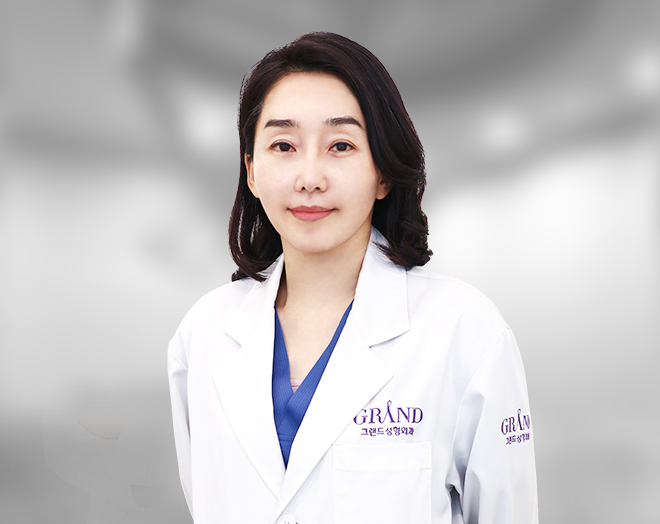 Stationed
Anesthesiologists
Anesthesiologists who were former university professor is present during the surgery and real-time monitoring system is equipped to check all possible situation during general anesthesia.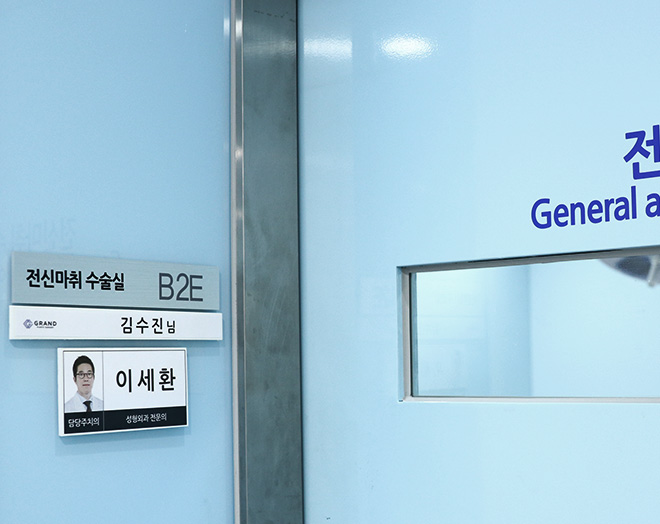 Surgery real-name
system
All the medical staffs at Grand Plastic Surgery are conscientious. Patient's surgeon will be in charge of the entire process from consultation to surgery and post-operative care to prevent damage from ghost surgery and substitute surgeon.
Emergency system fully
equipped
Grand Plastic Surgery operating rooms are fully equipped with a University hospital-level safety system, including a cardiac defibrillator for emergencies, an emergency kit, and a UPS self-generating power system in case of a power outage.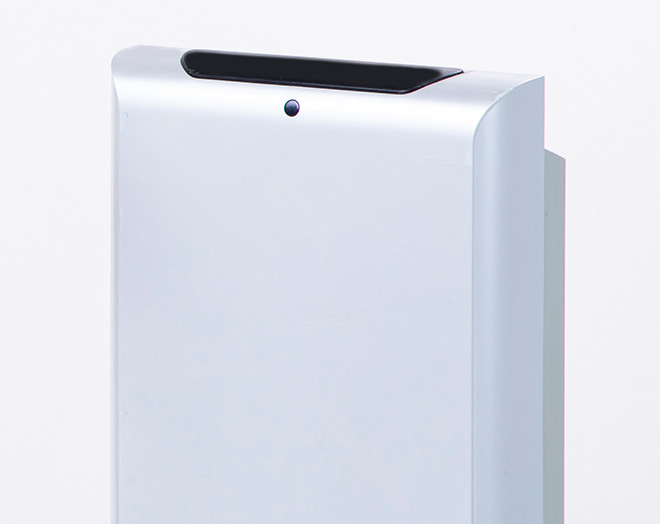 Air circulator
installed
Air circulator that can supply clean air, elimination of dust and germs, is fully equipped in OR to prevent infection.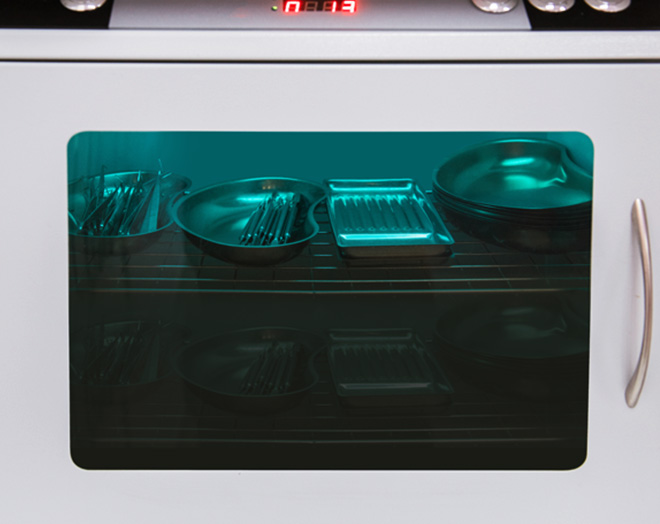 Management of
medical tools
All medical tools that can be easily contaminated are thoroughly sanitized and sterilized for prevention of infection.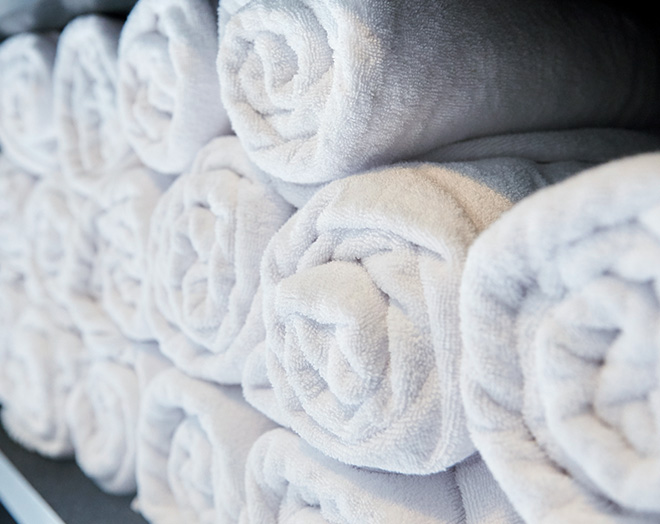 Management of
laundry
Professional laundry services are used for patient gowns, scrubs, OP drapes, etc. to aim the sanitized laundry through strict monitoring of infection or inflammation.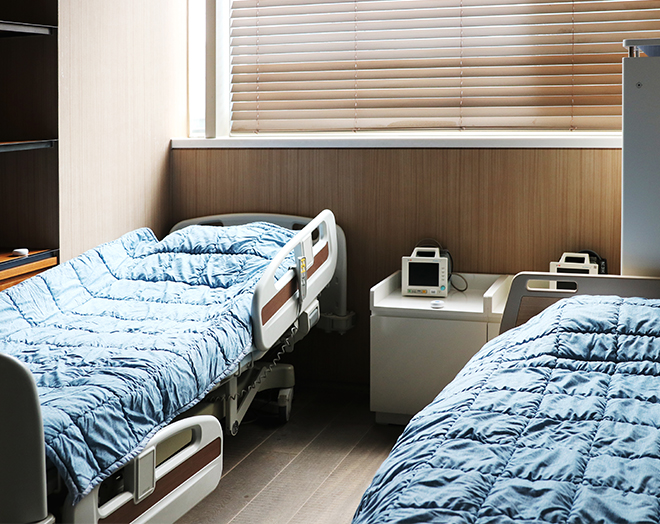 Management of
inpatient rooms
Comfortable inpatient rooms are available to ease the whole surgery process of foreign patients. Professional, detailed care services are offered during their stay.
Collaboration of specialists in various fields for professional, high-quality customized solution for each patient
Grand Plastic Surgery has a systematic care system consisted of various specialists such as plastic surgeon, dermatologist, oral & maxillofacial surgeon, and anesthesiologist.
Improvement in patient's appearance in most ideal, beautiful way is possible as 1:1 customized surgery is planed through detailed examination.
No. 1 in Plastic Surgery - Brand Award

2019 Medical Korea Awards
- Grand Prize in Plastic Surgery

No. 1 in Anti-Aging Plastic Surgery

Sponsored by Russian Ministry of Health
Healthy Life Forum: Towards 80+
Invited Speaker Speech Rhee Sewhan, M.D.

No. 1 in Anti-Aging Brand Awards

2018 KCAI (Korean Consumer Appraisal Index)
- Grand Prize in Anti-Aging Surgery

Giving & Sharing - Social Contribution Activity

Mongolian Red Cross Appreciation Plaque
Surgery and treatment volunteer for
disadvantaged group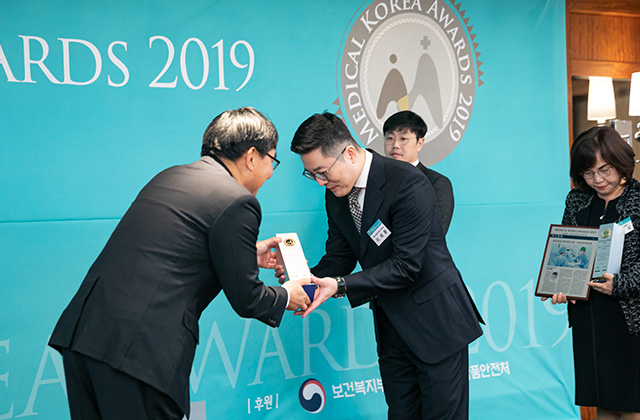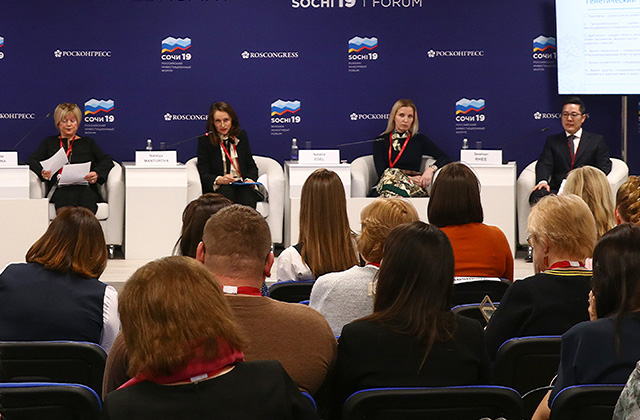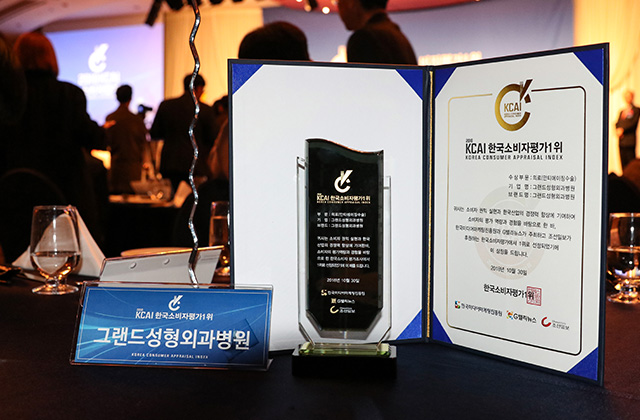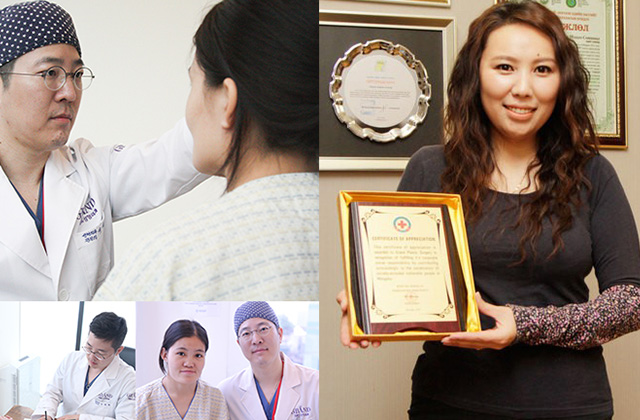 Grand Plastic Surgery
Special Service
for International Patients
1
Airport Transfer Service
Professional driver is assigned for patients from other countries to assist them from/to the airport to clinic.
Grand Plastic Surgery
Special Service
for International Patients
2
Hotel Reservation Service
We provide hotel reservation service for patient's comfort before and after surgery.
Grand Plastic Surgery
Special Service
for International Patients
3
24-hour Direct Consulting Service
24-hour direct consulting service is possible for patients residing outside of Korea. Consultation will be arranged to be at the time upon patient requests.
Grand Plastic Surgery
Special Service
for International Patients
4
1:1 Translator Service
Consultants in English, Chinese, Russian, Japanese, Mongolian, Vietnamese and Thai assist patients throughout the whole process of Consultation-Surgery-Recovery-Post-operative care-Discharge.
Grand Plastic Surgery
Special Service
for International Patients
5
Multilingual Website
We provide accurate information about plastic surgery by operating our website in multiple languages for international patients. Please request an online consultation for a prompt reply.
Please follow the instructions for
the best results of the surgery!
Before and after
surgery guide
1

On the day of surgery, it's recommended to dress comfortably and to bring a hat, sunglasses, glasses, scarves, etc.

2

If you are taking any medication, please tell your doctor in advance. You have to stop taking your medication from 7 to 10 days before the surgery. (Aspirin, painkillers, etc.)

3

If you have symptoms of cold and flu, high fever, severe phlegm or cough, it is recommended to postpone the surgery.

4

Please stop smoking and drinking three days before the surgery.

5

Please do not eat or drink anything from 6 hours before the operation.(Including candy, gum, beverage, coffee, water)

6

Driving immediately after surgery is dangerous, so please use public transportation or come with your guardian.

1

You may have a nosebleed for a day or two and it can be wipe off with clean tissue.

2

Tape is used to fix the surgical site after surgery during healing process. Do no remove the tapes on your own.

3

Do not blow your nose too hard and do not wear glasses or sunglasses for a month.

4

Swelling on nasal bridge subsides after about a week from surgery and minor swelling on glabella and nasal tip gets gradually recovered and the speed of healing varies among individual.

5

Do not bow your head or sleep on your face and use 2-3 fluffy pillows to elevate your head over 20-30 degrees higher than heart position – this helps with swelling and bruising minimization.

6

Swelling is maximized up to 48 hours after surgery. Use ice pack for the first 3 days and use warm pack afterwards.

7

Smoking and drinking are prohibited for fast recovery. It can be done starting from 3 – 4 weeks after surgery but only in inevitable situation.

8

Avoid going to Sauna or hot spring for about 3 weeks after surgery.

Postoperative swelling and bruising may vary depending on the individual's constitution
CONSULTATION INQUIRIES
Our consultant will contact you shortly if you leave your inquiry here.