Home
Facial Bone
Two Jaw Surgery
GRAND PLASTIC SURGERY
Two Jaw
Surgery
Two Jaw Surgery
Long Face
Prognathism (underbite)
Receding Chin
Facial Asymmetry
Functional Problem Improvement Along With a Beautiful Facial Shape!
What makes Grand
Two Jaw Surgery so special?
01
High Accuracy,
Solid Analysis Of
Facial Skeleton Using 3D CT
Plans surgery after grasping each individual's different nerve position and anatomical structure using 3D CT.
02
Systematical
Collaboration System With
Cutting Edge Medical Facilities
Performs surgery by preparing a systematical collaboration system for plastic surgery, anesthesia and dermatology with cutting edge medical facilities, considering the patient's safety as the first priority.
03
Increased Cosmetic Satisfaction As Well As The Improvement
Of Functional Problem
In addition to improving functional discomfort and problems caused by malocclusion, we aim to also improve cosmetic satisfaction by correcting to beautiful face shape.
Case-specific Surgery Planning
Grand's Two jaw Solution by Types
Imbalanced facial shape
due to malocclusion
Two jaw surgery
Imbalanced facial shape
due to malocclusion
Long lower face and chin
Two jaw surgery +
Reductive genioplasty
Protruding, long chin
Two jaw surgery +
Set-back genioplasty
Weak chin + Protruding mouth.
Two jaw surgery +
Advance genioplasty
Weak chin +
Protruding mouth
Tilted facial axis and
malocclusion
Two jaw surgery
Tilted facial axis and
malocclusion
Big face with malocclusion
Two jaw surgery + Cheekbone reduction + Square jaw reduction
Big face with
malocclusion
Jaw Correction by upper jaw (maxilla) and lower jaw (mandible) osteotomy
Two Jaw Surgery
Surgery duration3~4 hours

Types of anesthesiaGeneral anesthesia

Stitch removalAfter 2 weeks
After the surgery
Two jaw surgery is a corrective surgery done by fracturing upper and lower jaw in case of prognathism, protruding mouth, and asymmetrical face for functional improvement and asymmetry correction to achieve beautiful facial shape when the location or function of jaw is abnormal.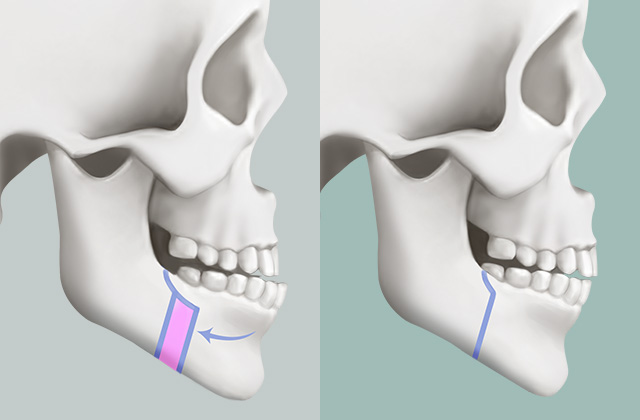 SSRO
Sagittal Split Ramus Osteotomy fractures lower jaw close to the gum for retrusion.
Advantages
Stable recovery due to wide contact surface between the bone
Shorter fixation period by complete fixation
Only SSRO can be done in case of weak chin correction
Disadvantages
Temporomandibular joint can be strained due to the complete fixation.
Risk of nerve damage as the surgery is done by dividing the area into two plates where the lower jaw nerve exists.
Longer operation time compared to IVRO.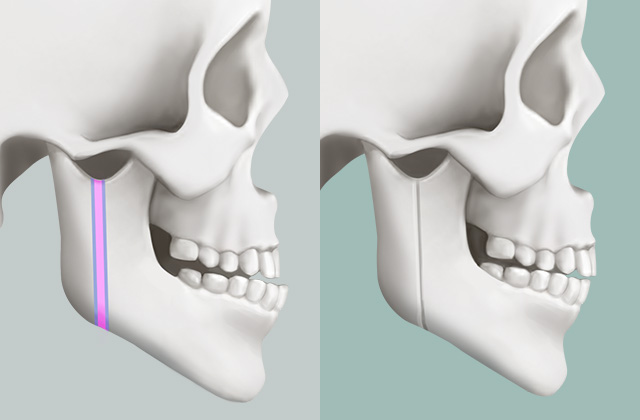 IVRO
Intraoral Vertical Osteotomy excises a region close to temporomandibular joint for retrusion.
Advantages
Less strain on the temporomandibular joint as the fracture region is not fixed after surgery, making the temporomandibular joint to be freely located.
Surgery is performed at the back part avoiding the area where the nerve enters.
Shorter operation time compared to SSRO.
Faster recovery of the function on the lower jaw compared to SSRO.
Invisible surgical site and fixation screws on radiographs.
Disadvantages
Mouth needs to be fixed for 2 weeks for stability of lower jaw.
The area where the bone overlaps to the back of a jaw bone can be felt shorlty after surgery for a while.
Not suitable for weak chin correction.
Two Jaw Surgery is suitable for those
Who has an abnormally long face
Who cannot achieve structure improvement by having protruding mouth correction alone
Who has facial asymmetry
Who has a gummy smile
Who has prognathism with malocclusion
Who has beautiful eyes and nose, but seems unharmonious due to facial shape
Who's centerline of upper jaw teeth is off-balanced
Finds a vertical, horizontal balance to match the overall face balance
Two Jaw Surgery for Long Face
Surgery duration3~4 hours

Types of anesthesiaGeneral anesthesia
After the surgery
A long chin correction can improve facial shape when the chin is simply long, however, when the occlusion doesn't match and the chin is protruded due to growth abnormality of the whole chin bone, Two Jaw Surgery is required.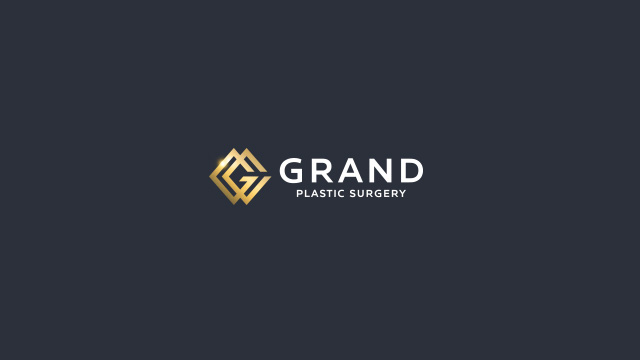 STEP 01

Shortening the vertical length of maxillary is done along with correction of occlusion.

STEP 02

Fix removed region for the adhesion of fractured side.

STEP 03

If necessary, facial length can be effectively reduced when long chin correction is combined.
Long Face Correction is suitable for those
Who has a long lower face and long chin with a gummy smile
Who has facial asymmetry accompanied by prognathism
Whose lower jaw is developed which causes the mid-face to seem sunken
Who has a long chin, that is also wide and big in general
Improves malocclusion and unattractive impression caused by protruding lower jaw
Two Jaw Surgery for Prognathism
Surgery duration3~4 hours

Types of anesthesiaGeneral anesthesia

Stitch removalAfter 2 weeks
After the surgery
When lower jaw or mouth protrudes forward and when the face is long, upper teeth and lower teeth do not occlude well which could give a blunt and angry impression. Also, as malocclusion could cause indigestion, the improvement may be required.
CASE 01

Average face with prognathism

The surgical method by moving the lower jaw backward is used, as well as a method that will be less influential on the temporomandibular joint and protects the lower jaw nerve, will be used.

CASE 02

Short face with prognathism

In such cases where, the lower jaw is bigger than the upper jaw, it makes the upper jaw look smaller and receded. Therefore, the upper jaw needs to be moved forward and the lower jaw needs to be moved backward.

CASE 03

Long face with prognathism

As the lower jaw and the upper jaw are long and protruding, the upper jaw needs to be moved upward and the lower jaw needs to be moved backward in accordance with the upper jaw for the correction of a lantern jaw.
Lower Jaw Correction is for those
Whose lower teeth are more protruded than upper teeth
Who has dented area around the nose which makes the mid-face look sunken
Who lisps when talking due to malocclusion
Transforms flat face shape into face with volume
Two Jaw Surgery for Receding Chin
Surgery duration3~4 hours

Types of anesthesiaGeneral anesthesia
After the surgery
Receding chin can be the cause of imbalanced facial contour or a prominent double chin. Also, it could be the cause of protruding mouth. In case of standard degree of weak chin, implant insertion or advanced genioplasty can improve the facial shape. However, when the length of the face is extremely short or long, Two Jaw Surgery may be required.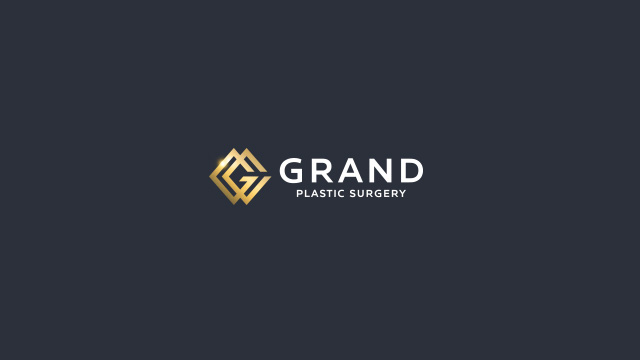 CASE 01

Short Face Receding Chin (Receding Lower Jaw Surgery)

A method of cutting back part of the chin bone and moving forward to fix. The contact surface is wide in between bone which makes fixation simple. Receding chin will be corrected and a normal shaped chin can be achieved.

CASE 02

Long Face Receding Chin (Two Jaw Surgery for Receding Chin)

In case of having a long face with receding chin, upper jaw will be cut and minimized and the length of the face will be shortened by moving the lower jaw region additionally for receding chin correction.
Receding Chin Correction is suitable for those
Who has a small or receding chin
Who suffer from micrognathia with a severely receding chin
Who has difficulty in improving a symptom of receding chin by an implant insertion or advanced genioplasty
Improves facial balance by correcting asymmetry
Two Jaw Surgery for Asymmetrical Face
Surgery duration3~4 hours

Types of anesthesiaGeneral anesthesia
After the surgery
Everyone has slight asymmetry, however the correction is required if the condition is severe that causes temporomandibular joint pain as well as dysmasesis which makes chewing difficult.
CASE 01

Lower jaw asymmetry

If the symptom of asymmetry is minor, then lower jaw surgery which would move the lower jaw to the center can be performed for asymmetry correction.

CASE 02

Two jaw asymmetry

If there is a problem with the upper jaw angle, then the correction surgery to cut the upper jaw vertically to match the angle could be required. Depending on the correction degree of upper jaw angle, lower jaw will be moved to the center.
Asymmetrical Face Correction is suitable for those
Who has facial asymmetry with crooked axis
Who has malocclusion with crooked facial axis
Who has long face with underbite and crooked axis
Who has protruding mouth or receding chin with crooked facial axis
Grand Plastic Surgery
Safe Two Jaw Surgery System
Precise Pre-Op Diagnosis through 3D CT

Precise surgery plan is set by implementing 3D CT to grasp and analyze the structure of the face in three dimensions. Also, safety is reinforced by diagnosing nerve damage, excessive bleeding, and free airway in advance.
Safety Reinforcement With Collaboration Of Each Filed Of Medical Specialists

Patient's safety is reinforced during two jaw surgery by up to date medical devices with collaboration of plastic surgeons, anesthesiologists, physicians and dermatologists.

Systematic cooperation between medical specialists

Up to date medical facilities
'Better Together'
Grand Two Jaw Surgery Facial Contouring Packages
Completed system with the latest
medical equipments
GRAND offers the most
advanced techniques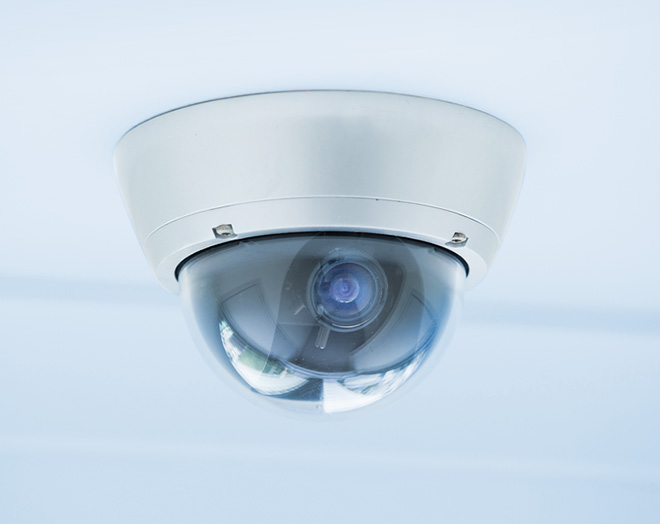 CCTV Observation
System
The guardians who have agreed in advance can observe the entire operation process in real time at CCTV observation room.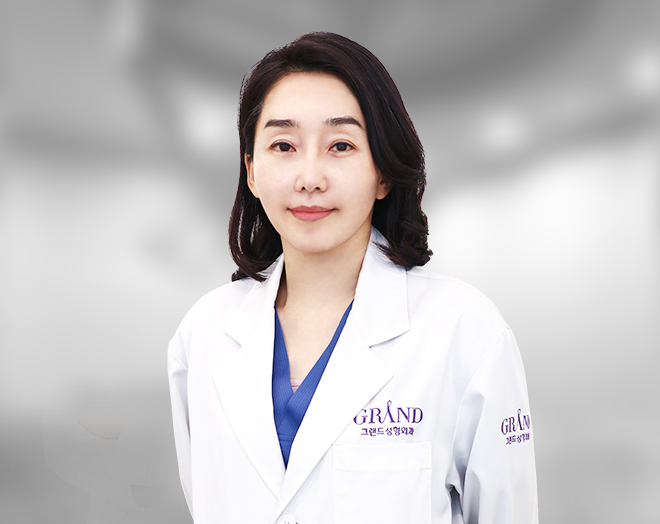 Stationed
Anesthesiologists
Anesthesiologists who were former university professor is present during the surgery and real-time monitoring system is equipped to check all possible situation during general anesthesia.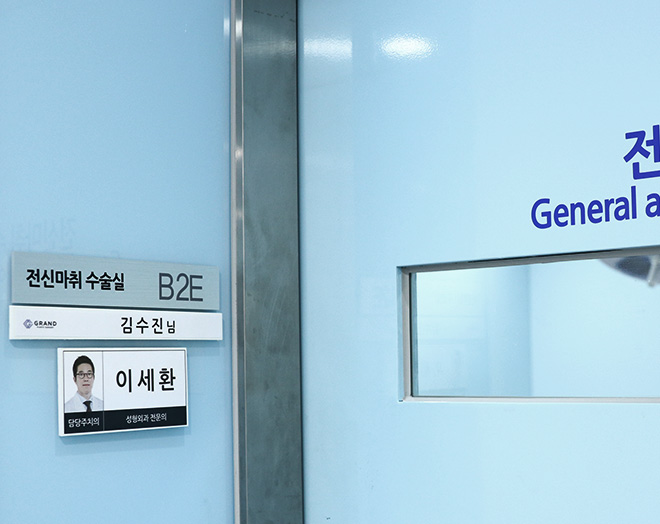 Surgery real-name
system
All the medical staffs at Grand Plastic Surgery are conscientious. Patient's surgeon will be in charge of the entire process from consultation to surgery and post-operative care to prevent damage from ghost surgery and substitute surgeon.
Emergency system fully
equipped
Grand Plastic Surgery operating rooms are fully equipped with a University hospital-level safety system, including a cardiac defibrillator for emergencies, an emergency kit, and a UPS self-generating power system in case of a power outage.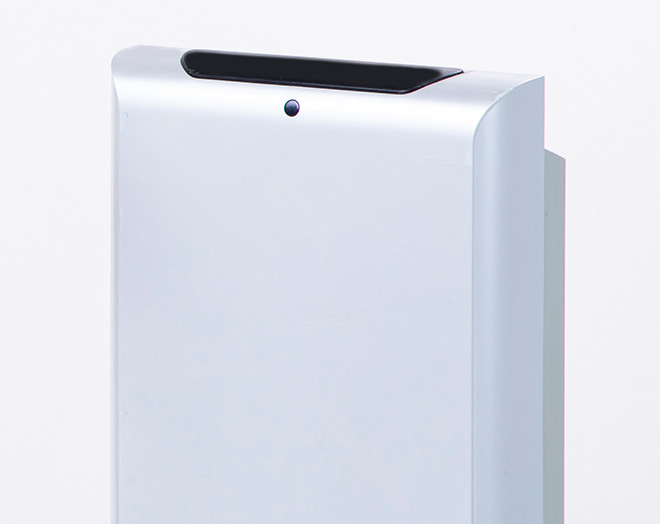 Air circulator
installed
Air circulator that can supply clean air, elimination of dust and germs, is fully equipped in OR to prevent infection.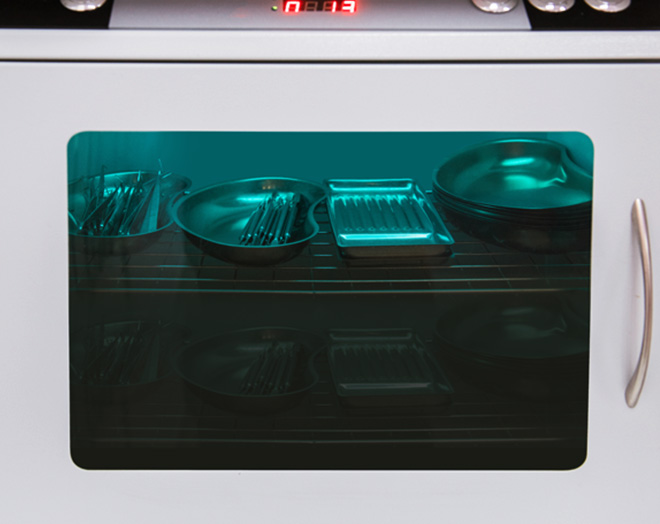 Management of
medical tools
All medical tools that can be easily contaminated are thoroughly sanitized and sterilized for prevention of infection.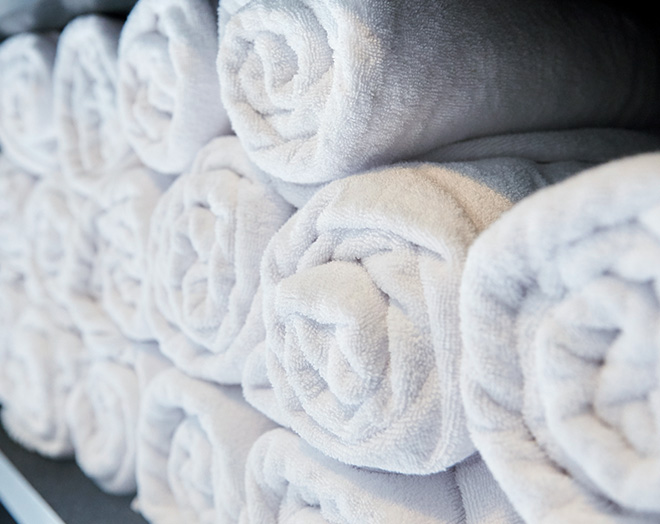 Management of
laundry
Professional laundry services are used for patient gowns, scrubs, OP drapes, etc. to aim the sanitized laundry through strict monitoring of infection or inflammation.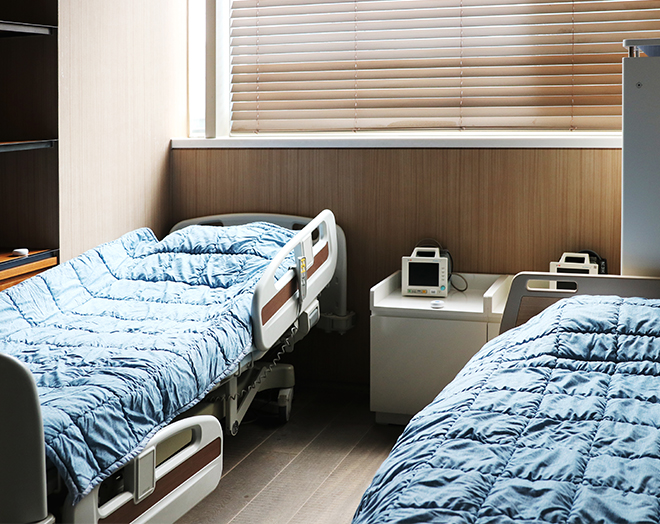 Management of
inpatient rooms
Comfortable inpatient rooms are available to ease the whole surgery process of foreign patients. Professional, detailed care services are offered during their stay.
Collaboration of specialists in various fields for professional, high-quality customized solution for each patient
Grand Plastic Surgery has a systematic care system consisted of various specialists such as plastic surgeon, dermatologist, oral & maxillofacial surgeon, and anesthesiologist.
Improvement in patient's appearance in most ideal, beautiful way is possible as 1:1 customized surgery is planed through detailed examination.
No. 1 in Plastic Surgery - Brand Award

2019 Medical Korea Awards
- Grand Prize in Plastic Surgery

No. 1 in Anti-Aging Plastic Surgery

Sponsored by Russian Ministry of Health
Healthy Life Forum: Towards 80+
Invited Speaker Speech Rhee Sewhan, M.D.

No. 1 in Anti-Aging Brand Awards

2018 KCAI (Korean Consumer Appraisal Index)
- Grand Prize in Anti-Aging Surgery

Giving & Sharing - Social Contribution Activity

Mongolian Red Cross Appreciation Plaque
Surgery and treatment volunteer for
disadvantaged group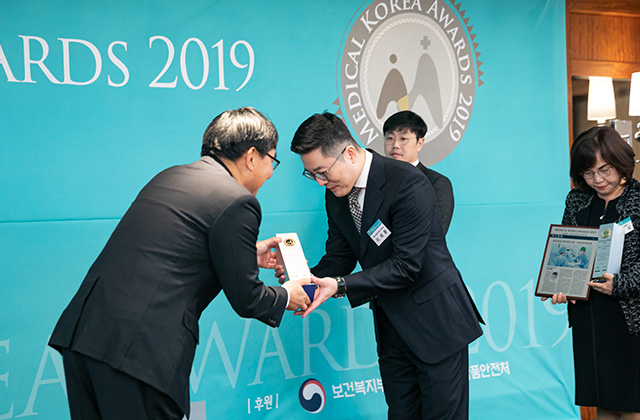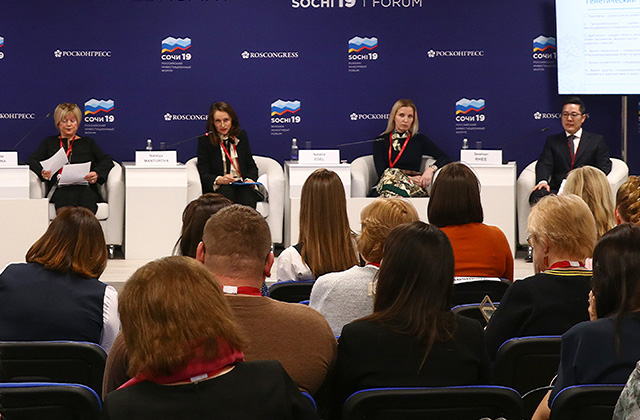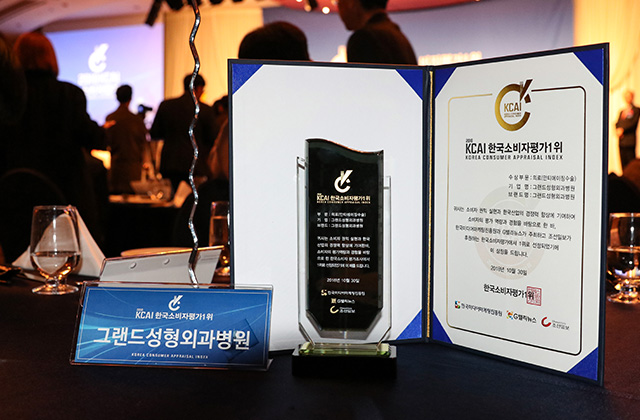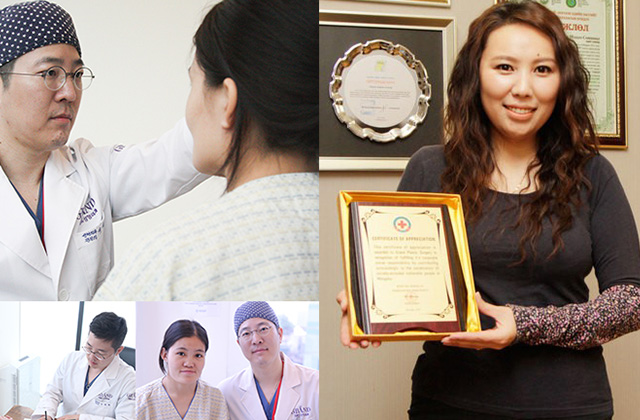 Grand Plastic Surgery
Special Service
for International Patients
1
Airport Transfer Service
Professional driver is assigned for patients from other countries to assist them from/to the airport to clinic.
Grand Plastic Surgery
Special Service
for International Patients
2
Hotel Reservation Service
We provide hotel reservation service for patient's comfort before and after surgery.
Grand Plastic Surgery
Special Service
for International Patients
3
24-hour Direct Consulting Service
24-hour direct consulting service is possible for patients residing outside of Korea. Consultation will be arranged to be at the time upon patient requests.
Grand Plastic Surgery
Special Service
for International Patients
4
1:1 Translator Service
Consultants in English, Chinese, Russian, Japanese, Mongolian, Vietnamese and Thai assist patients throughout the whole process of Consultation-Surgery-Recovery-Post-operative care-Discharge.
Grand Plastic Surgery
Special Service
for International Patients
5
Multilingual Website
We provide accurate information about plastic surgery by operating our website in multiple languages for international patients. Please request an online consultation for a prompt reply.
Please follow the instructions for
the best results of the surgery!
Before and after
surgery guide
1

On the day of surgery, it's recommended to dress comfortably and to bring a hat, sunglasses, glasses, scarves, etc.

2

If you are taking any medication, please tell your doctor in advance. You have to stop taking your medication from 7 to 10 days before the surgery. (Aspirin, painkillers, etc.)

3

If you have symptoms of cold and flu, high fever, severe phlegm or cough, it is recommended to postpone the surgery.

4

Please stop smoking and drinking three days before the surgery.

5

Please do not eat or drink anything from 6 hours before the operation.(Including candy, gum, beverage, coffee, water)

6

Driving immediately after surgery is dangerous, so please use public transportation or come with your guardian.

1

Fast for a day after surgery and eat soft food (liquid food such as thin rice gruel, juice, milk) for 7 days.

2

Wear compression garment on the face for 3-4 days after surgery.

3

Maintain oral hygiene by gargling after every meal to prevent inflammation or infection.

4

Be aware of the strong impact during the recovery. 

5

Avoid laying face down while sleeping and keep head 20-30 degrees higher than heart by having 2-3 pillows under the head to help with swelling and pain relief.

6

You may experience most swelling up to 48 hours after surgery. Use an ice pack for 3 days and a warm pack from the 4th day.

7

Avoid drinking and smoking for faster recovery. If unavoidable, they can be done 3-4 weeks after surgery.

8

Avoid going to the sauna or hot spring for 3 weeks after surgery.

Postoperative swelling and bruising may vary depending on the individual's constitution
CONSULTATION INQUIRIES
Our consultant will contact you shortly if you leave your inquiry here.