Grand News
GRAND PLASTIC SURGERY
Grand Plastic Surgery, special quarantine management 5 stages of covid-19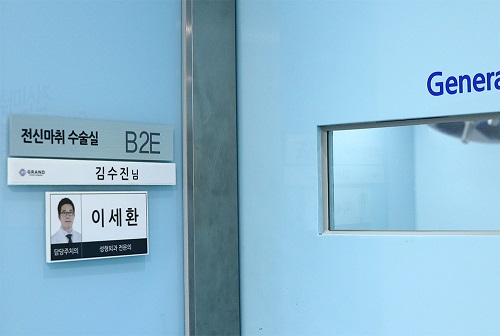 The reorganized five-stage social distancing began on the 7th, the first weekend of November. It is necessary to familiarize yourself with the basic guide of step-by-step instructions that have been subdivided into five steps compared to the existing three steps.
The existing social distancing is divided into 1, 2, and 3 stages, whereas the reorganized social distancing is divided into 1, 1.5, 2, 2.5, and 3 stages, resulting in a total of 5 stages. As the number of new confirmed cases in the state has increased, it will respond quickly.
If the social distancing that is currently in place in Phase 1 is no longer being adjusted upwards and the coronavirus is hoped to stop, everyone will have to follow the practice of distancing in life more thoroughly at such times. Various facilities, public organizations, workplaces, and other places where many people gather, the more social distance must be observed and quarantine management must be observed.
Rhee Se hwan, CEO of Grand Plastic Surgery, said, "with the reorganized social distancing, Grand Plastic Surgery is doing its best to thoroughly block viruses that may be introduced from outside and reduce the infection rate by strengthening special quarantine management. In the hospital, we continue to respond sensitively to virus prevention through air purification and sterilization systems, and we are also practicing distance between treatment hours for the safety of customers and patients."
---
No
Title
50

Some South Koreans prepare for post-pandemic days with a facelift

2021-04-25

49

Grand Plastic Surgery, Increased Lifting Patients due to COVID-19as...

2021-01-22

48

Grand Plastic Surgery, If You Have Lost Skin Elasticity Due to Masks?

2021-01-21

47

Grand Plastic Surgery, How to Manage the 'Sudden' Weight Gain Due t...

2021-01-14

46

Since last Friday, the number of new COVID-19 confirmed has increas...

2020-12-18

45

Grand Plastic Surgery, Conversion to emergency work to the most new...

2020-12-17

44

Grand Plastic Surgery, COVID-19 emergency response by strengthening...

2020-11-30

43

Grand Plastic Surgery, 'COVID-19 has Different Symptoms from a Cold...

2020-11-30

42

Grand Plastic Surgery, Thorough Personal Prevention in Covid-19 Crisis

2020-11-27

41

Grand Plastic Surgery responds to the spread of covid019

2020-11-25

40

Grand Plastic Surgery will overcome the biggest crisis in Covid-19

2020-11-24

39

Grand Plastic Surgery strengthens quarantine management due to incr...

2020-11-10

38

Grand Plastic Surgery, special quarantine management 5 stages of co...

2020-11-09

37

Grand Plastic Surgery must keep safety with personal quarantine rul...

2020-11-03

36

Grand Plastic Surgery strengthens covid-19 quarantine management af...

2020-11-03

35

Grand Plastic Surgery implements work-rotation due to the prolonged...

2020-10-30

34

Grand Plastic Surgery, ensuring the cleanliness and hygiene of the ...

2020-10-16

33

Grand Plastic Surgery strengthens the preventive measures of COVID-19.

2020-10-16

32

Grand Plastic Surgery, protecting the patients from COVID-19 throug...

2020-10-13

31

Grand Plastic Surgery maintains 'patient distancing' despite the al...

2020-10-13