Grand News
GRAND PLASTIC SURGERY
Grand Plastic Surgery implementing continuous COVID-19 quarantine measures and campaigns after the Chuseok holiday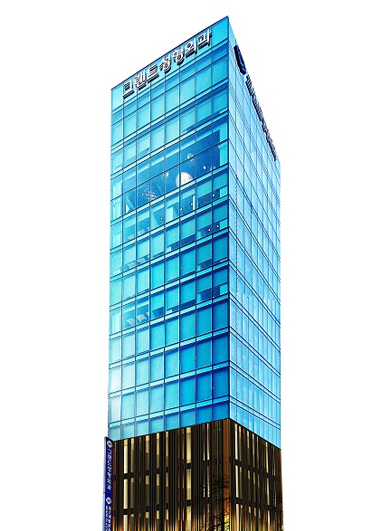 The confirmed cases of COVID-19 in Korea totaled 24,239 on the following day after Chuseok holiday. It appeared that many people refrained from visiting their hometown following the government recommendations of travel advisory due to the pandemic. Therefore, despite the concerns about the re-spread of the virus by the mass movement, the average number of daily confirmed cases has decreased with the people's active cooperation.
To keep up with the preventive measures, Grand Plastic Surgery has been continuously implementing COVID-19 quarantine measures and campaigns daily. All staff of Grand Plastic Surgery is assisting the patients with a face mask, and hand sanitizers are placed on all floors to provide comprehensive prevention of the virus. Also, the virus infection is being prevented through air purifiers and disinfection systems in the hospital.
All employees and visiting customers are allowed to enter the hospital after checking the body temperature and health checklist following the COVID-19 guidelines.
CEO Rhee Sewhan M.D of Grand Plastic Surgery(plastic surgeon) said, "We are continuously implementing quarantine measures and campaigns without letting go of the tension. Not only the health of the staffs and quarantine measures are systemically managed, but also disinfection and individual hygiene is frequently checked to overcome the COVID-19 crisis and prevent the re-spread."
---
No
Title
50

Some South Koreans prepare for post-pandemic days with a facelift

2021-04-25

49

Grand Plastic Surgery, Increased Lifting Patients due to COVID-19as...

2021-01-22

48

Grand Plastic Surgery, If You Have Lost Skin Elasticity Due to Masks?

2021-01-21

47

Grand Plastic Surgery, How to Manage the 'Sudden' Weight Gain Due t...

2021-01-14

46

Since last Friday, the number of new COVID-19 confirmed has increas...

2020-12-18

45

Grand Plastic Surgery, Conversion to emergency work to the most new...

2020-12-17

44

Grand Plastic Surgery, COVID-19 emergency response by strengthening...

2020-11-30

43

Grand Plastic Surgery, 'COVID-19 has Different Symptoms from a Cold...

2020-11-30

42

Grand Plastic Surgery, Thorough Personal Prevention in Covid-19 Crisis

2020-11-27

41

Grand Plastic Surgery responds to the spread of covid019

2020-11-25

40

Grand Plastic Surgery will overcome the biggest crisis in Covid-19

2020-11-24

39

Grand Plastic Surgery strengthens quarantine management due to incr...

2020-11-10

38

Grand Plastic Surgery, special quarantine management 5 stages of co...

2020-11-09

37

Grand Plastic Surgery must keep safety with personal quarantine rul...

2020-11-03

36

Grand Plastic Surgery strengthens covid-19 quarantine management af...

2020-11-03

35

Grand Plastic Surgery implements work-rotation due to the prolonged...

2020-10-30

34

Grand Plastic Surgery, ensuring the cleanliness and hygiene of the ...

2020-10-16

33

Grand Plastic Surgery strengthens the preventive measures of COVID-19.

2020-10-16

32

Grand Plastic Surgery, protecting the patients from COVID-19 throug...

2020-10-13

31

Grand Plastic Surgery maintains 'patient distancing' despite the al...

2020-10-13