Grand News
GRAND PLASTIC SURGERY
Grand Plastic Surgery, increasing inquires due to COVID-19 emergency disaster relief funds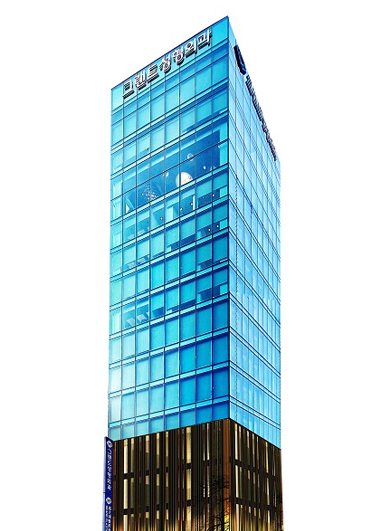 Many people are curious about how the government's temporary support system COVID-19 emergency disaster relief funds for overcoming the current crisis which is paid to all citizens of the Republic of Korea (payment per household), regardless of income and property, can be used.
The subsidy can be received with local currency, prepaid cards and gift certificates, and can be applied after checking the details of the resident registration at the local government. It can be used wherever credit card payment is possible within the local government of mineral medicine with resident registration, except for restricted industries, and the deadline for using the emergency disaster support fund paid is August 31 and can be freely used where you want it within the period of about three months.
Grand Plastic Surgery CEO Rhee Sewhan M.D said, "COVID-19 emergency disaster relief funds can be used in hospitals, oriental medicine clinics, and pharmacies among emergency disaster support funds, and it can also be used in Grand Plastic Surgery." There have been more inquiries from people who want plastic surgery and simple procedures using times like this when they have to pay attention to personal hygiene, such as social distancing and wearing masks, and the news that there is a plastic surgery clinic using emergency disaster support funds is likely to be better information," he said.
---
No
Title
30

Grand Plastic Surgery implementing continuous COVID-19 quarantine m...

2020-10-06

29

Grand Plastic Surgery, Patient Protection with operation room CCTV ...

2020-10-06

28

Grand Plastic Surgery, COVID-19, Self-Responsive Manual Education f...

2020-08-29

27

Grand Plastic Surgery Campaigns to Eliminate Ghost Surgery and Prot...

2020-08-28

26

Grand Plastic Surgery, Resonds to the upgrading of Covid-19 Social ...

2020-08-27

25

Grand Plastic Surgery COVID-19 Strict Response to Proliferation

2020-08-24

24

Grand Plastic Surgery prepares best measures for patient safety in ...

2020-08-24

23

Grand Plastic Surgery, Operation room CCTV System for Patients.

2020-08-07

22

Grand Plastic Surgery, operating CCTV in the surgery room and condu...

2020-08-06

21

Grand Plastic Surgery, CCTV operation and campaign to eradicate gho...

2020-08-03

20

CCTV operation, 1:1 customized care needs to be checked before havi...

2020-07-28

19

Grand Plastic Surgery, strengthening its quarantine system and oper...

2020-07-20

18

Generation in their 50s and 60s who want to look younger, has a hig...

2020-07-18

17

Inquiry regarding nose tip surgery increases due to extended time f...

2020-07-05

16

Grand Plastic Surgery, increasing inquires due to COVID-19 emergenc...

2020-06-30

15

Grand Plastic Surgery Clinic conducts temporary Video Consultation ...

2020-06-24

14

Grand Plastic Surgery, responding to the spread of COVID- 19 linked...

2020-06-18

13

Open recruitment in Grand Plastic Surgery, Web Designer and Video E...

2020-06-15

12

Grand Plastic Surgery, continuous prevention of COVID-19 by providi...

2020-06-07

11

Grand Plastic Surgery offers Accommodation Service for overseas and...

2020-06-01