Grand News
GRAND PLASTIC SURGERY
Grand Plastic Surgery Clinic conducts temporary Video Consultation to prevent COVID-19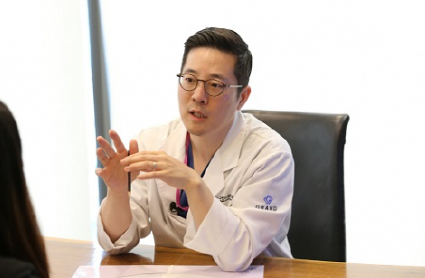 The Korea Centers for Disease Control and Prevention said on the 15th, "We are convinced that secondary and tertiary infection cases are spreading connected to the mass coronavirus infection(COVID-19) occurred at night club in Iteawon, Seoul. The number of new confirmed cases related to the club is changing from direct club visitors to their contacts."

In response, Grand Plastic Surgery is conducting video consultation temporarily to reduce contact of people as much as possible and to keep 'social distancing' measures.

CEO Rhee Sewhan M.D of Grand Plastic Surgery, said, "If COVID-19 is prolonged, it will be a difficult time for everyone and efforts and patience will be needed to overcome the situation together," and added, "We are conducting video consultation for patients who have difficulties visiting the hospital directly."
---
No
Title
30

Grand Plastic Surgery implementing continuous COVID-19 quarantine m...

2020-10-06

29

Grand Plastic Surgery, Patient Protection with operation room CCTV ...

2020-10-06

28

Grand Plastic Surgery, COVID-19, Self-Responsive Manual Education f...

2020-08-29

27

Grand Plastic Surgery Campaigns to Eliminate Ghost Surgery and Prot...

2020-08-28

26

Grand Plastic Surgery, Resonds to the upgrading of Covid-19 Social ...

2020-08-27

25

Grand Plastic Surgery COVID-19 Strict Response to Proliferation

2020-08-24

24

Grand Plastic Surgery prepares best measures for patient safety in ...

2020-08-24

23

Grand Plastic Surgery, Operation room CCTV System for Patients.

2020-08-07

22

Grand Plastic Surgery, operating CCTV in the surgery room and condu...

2020-08-06

21

Grand Plastic Surgery, CCTV operation and campaign to eradicate gho...

2020-08-03

20

CCTV operation, 1:1 customized care needs to be checked before havi...

2020-07-28

19

Grand Plastic Surgery, strengthening its quarantine system and oper...

2020-07-20

18

Generation in their 50s and 60s who want to look younger, has a hig...

2020-07-18

17

Inquiry regarding nose tip surgery increases due to extended time f...

2020-07-05

16

Grand Plastic Surgery, increasing inquires due to COVID-19 emergenc...

2020-06-30

15

Grand Plastic Surgery Clinic conducts temporary Video Consultation ...

2020-06-24

14

Grand Plastic Surgery, responding to the spread of COVID- 19 linked...

2020-06-18

13

Open recruitment in Grand Plastic Surgery, Web Designer and Video E...

2020-06-15

12

Grand Plastic Surgery, continuous prevention of COVID-19 by providi...

2020-06-07

11

Grand Plastic Surgery offers Accommodation Service for overseas and...

2020-06-01