Grand News
GRAND PLASTIC SURGERY
Grand Plastic Surgery Clinic, attracting patients from more than 100 countries in recognition of Anti-aging skills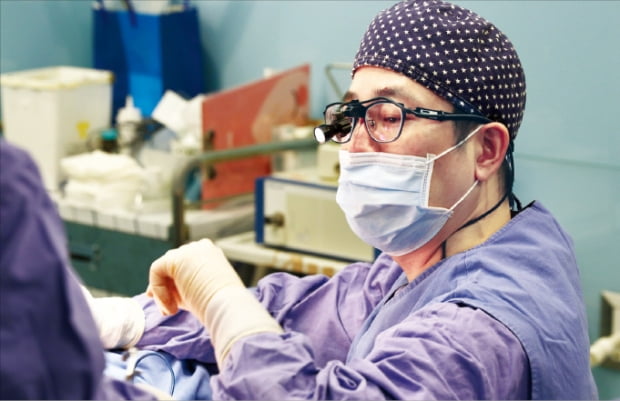 2019 Medical Korea Grand Prize - Plastic Surgery Category
Grand Plastic Surgery(Head Dr. Rhee Se Whan) located near Sinsa Station, Seoul was opened in 2004 when large plastic surgery clinic were not common in the domestic medical plastic surgery market. The company has been continuously growing over the past 15 years by having the highest level of medical staffs and establishing one-stop portal medical system.
In February, Dr. Rhee was invited as a guest speaker at "2019 Russian Investment Forum" held at the media center in Sochi Olympic Park, Russia. The forum was held after Russian President Vladimir Putin announced that he would increase the life expectancy of Russians to 78 years by 2024 in May last year. Under the theme of anti-aging, Dr. Rhee gave lectures on lifestyle habits and lifting procedures to prevent aging. He said, "I could feel the growing interest of anti-aging in the world including Russia" and added, "I will do my best to enhance the technology of medical plastic surgery by setting anti-aging as the major business plan."
Grand plastic surgery's technology is recognized by patients from not only Korea but also worldwide. It has attracted patients from over 100 countries and has been chosen by more than 30,000 oversea patients. One of the main surgery the hospital is focusing on is "Sub-SMAS Face and Neck Lift which is an anti-aging surgery that addresses skin sagging and aging. The procedure involves separating the peritoneal layer and the muscle layer under the skin and tightening the skin and muscles. This procedure not only improves the wrinkles and skin sagging but also has natural-looking results in facial expressions.
If the patient prefers to have less invasive lifting operation than the incision method, anti-aging effect can also be fully experienced with a non-incisional Thread Lifting. In addition, Upper and Lower Blepharoplasty is a popular anti-aging surgery that removes the sagging skin on the eyelids to brighten and rejuvenate the eyes. Also, forehead lift that tightens the wrinkled forehead and neck lift that effectively removes the neck wrinkles are in high demand.
Grand Plastic Surgery has established itself as a global hospital and is currently operating dedicated teams to assist patients in more than 10 countries. They offer patient-oriented, direct medical services that minimize the inconvenience felt by foreign patients by providing one-on-one interpretation services and 24-hour direct consulting services as well as pickup and hotel reservations service.
The hospital has a CCTV observation system that allows guardians to check the entire operation in real-time and has two residing anesthesiologists. Also, the hospital is fully equipped with advanced anesthesia monitoring systems and emergency systems.
---